SINDA's Back-to-School Festival 2016
Are we ready for a new school year? YES WE ARE! It's all fun and excitement in welcoming the new school year 2017! Our friends at SINDA cannot wait to go back to school after a month-long of not meeting their beloved friends and teachers!
Back-To-School Festival 2016
On November 26th 2016, SINDA held the annual Back To School Festival #btsf2016 and boy were we delighted! The event was graced by the presence of Guest-of-Honour, Mr S Dhanabalan.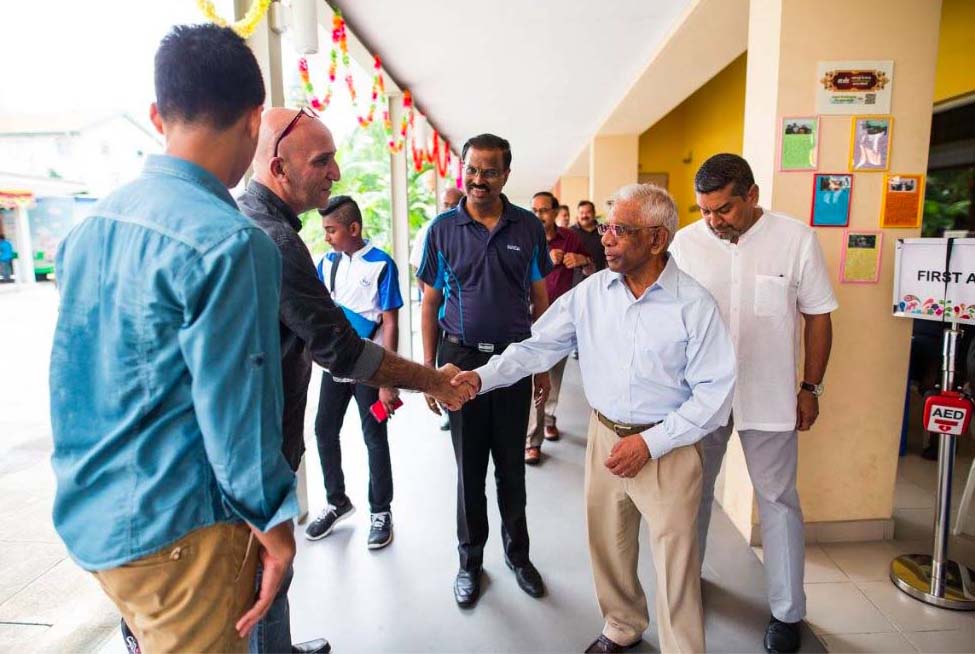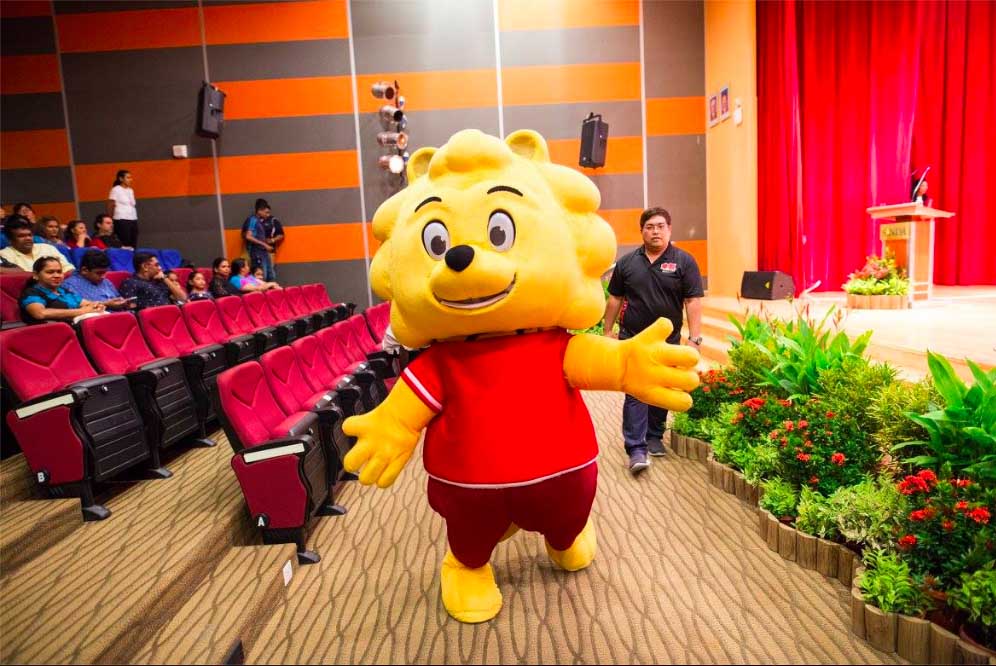 Like every other year, this year, SINDA graciously sponsored their students with the best beneficial gifts to step into the new school year exhilaratingly! Each student received a kit containing stationery and shoes vouchers worth $180! To top that, the event also saw through the Indian Community Bursary Awards Ceremony, through which, SINDA, the Singapore Indian Education Trust as well as the Tamils Representative Council would hand in hand award students with bursaries summing up to $580,000 collectively! (Facebook: Sinda) What better way is there to begin the school year with a bang? All 1,200 present students at the festival cannot contain their hype for that day!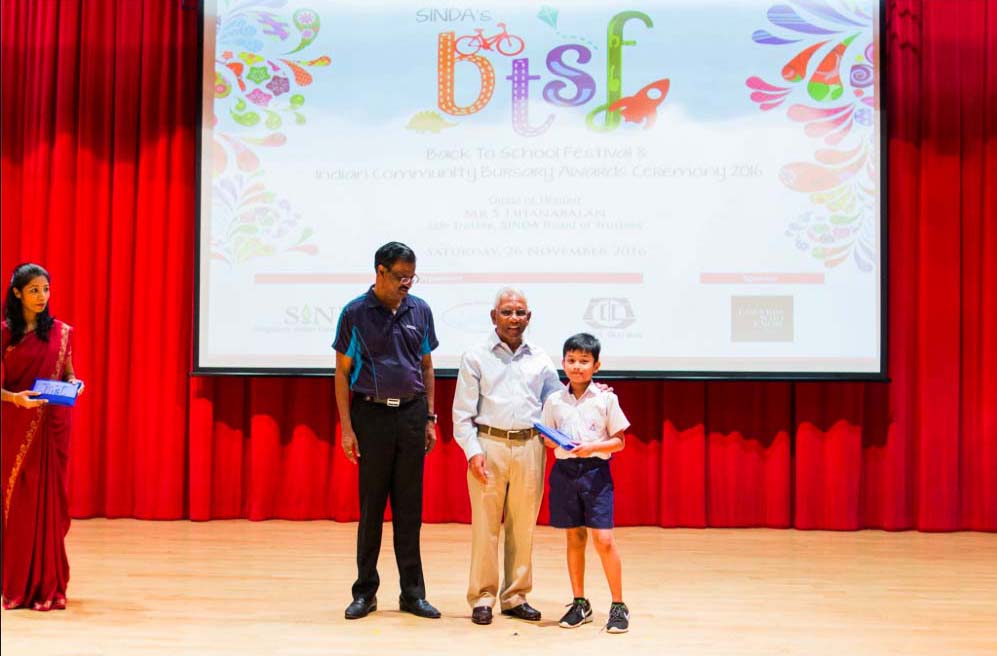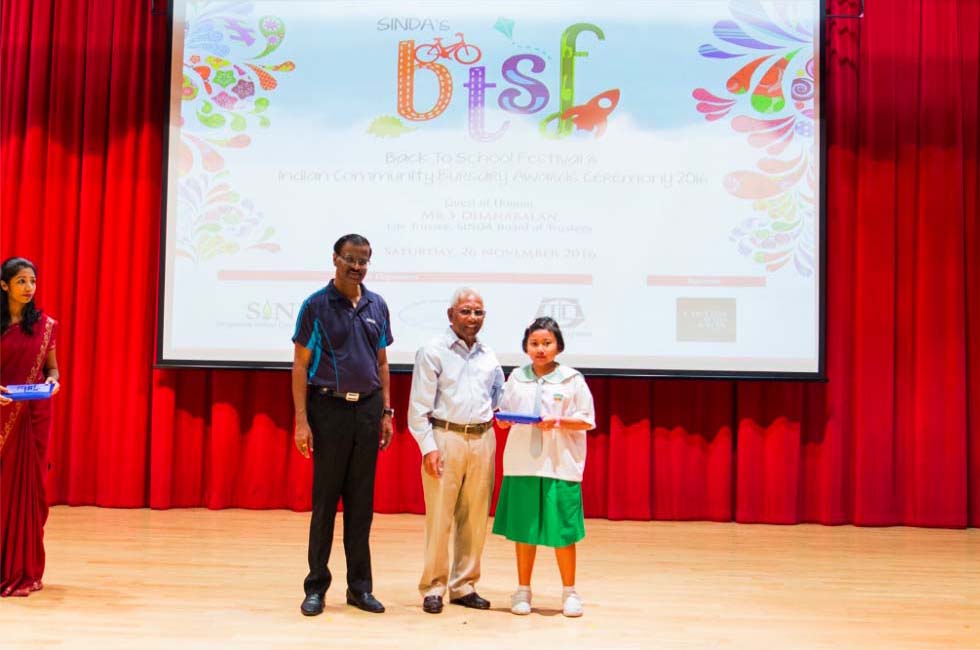 It was PartyMojo's second time collaborating with SINDA for a Back To School Festival this year! Amidst all that excitement, what's a festival without your favourite goodies and your number one treats? PartyMojo supplemented the event by providing only your best loved delicacies to wind up the day! First, we have our exclusive
Popcorn Cart
, serving the freshest, crispiest poppers coupled with the fullest caramel coat that magically dance in your mouth! Our Mojo food-friends were so quick on their toes that the crowd barely waited to be served! Well, who loves the fluffy sweet clouds on stick? We all do! PartyMojo did not miss the chance to hit the crowd at SINDA with our dreamy, pink candy clouds, the Cotton Candy! This is one of our best-sellers and we gotta admit, it's a treat loved by one and all at the event! Last but never the least, no one can do without
Ice Cream Cart
! Every happy occasion calls for ice cream. In fact, the two are synonymous by our rule! PartyMojo is proud to provide ice cream of your favourite flavours! Beat the heat and grab a cone, and have that wondrous cold melt in your mouth. So much goodness!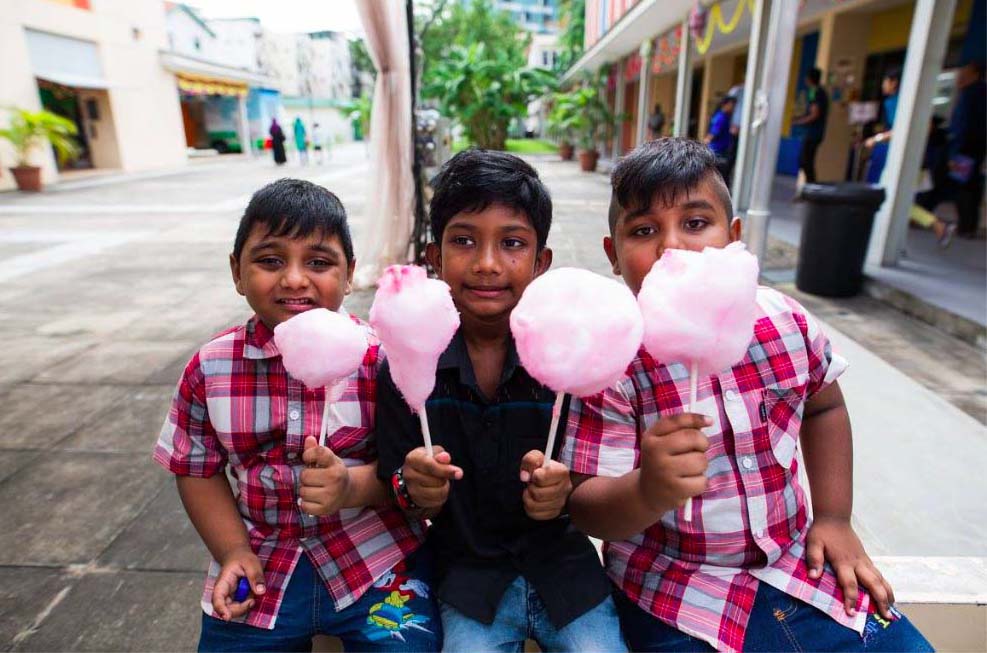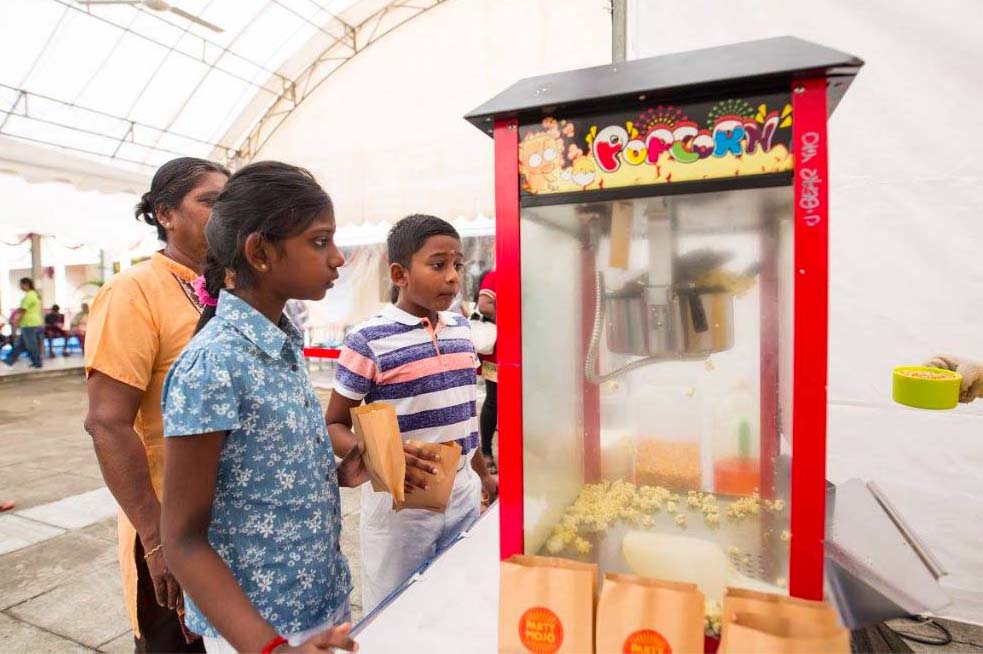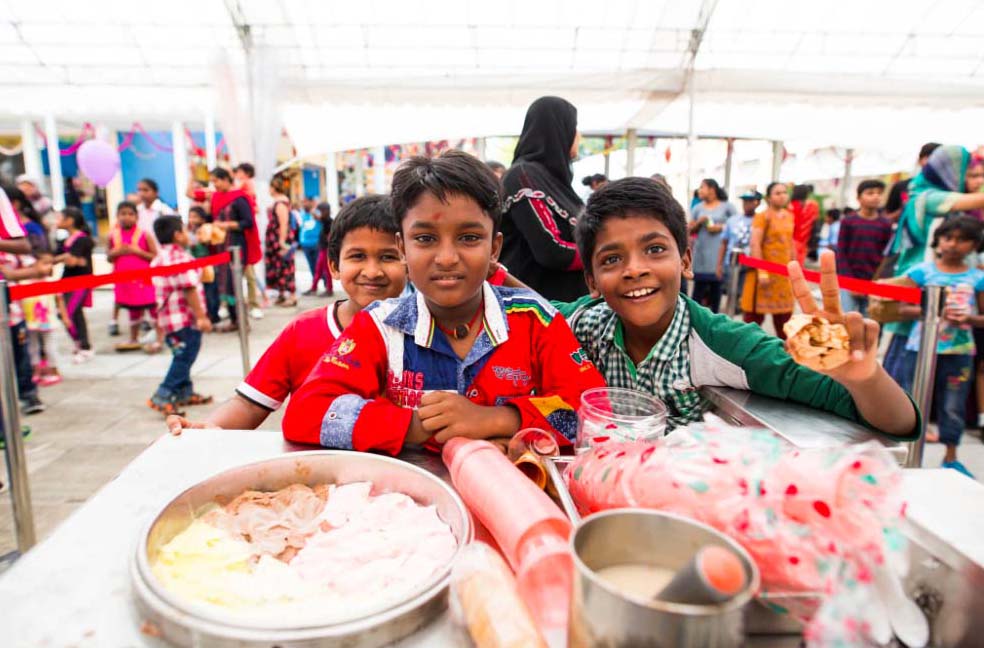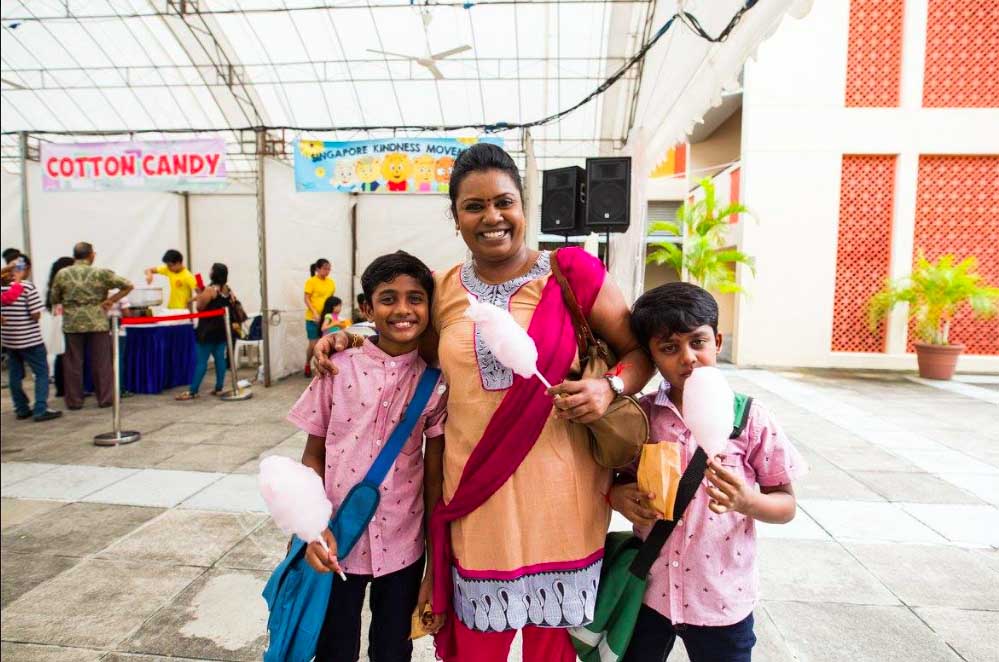 Adding colours to your venue!
Apart from food, PartyMojo also equipped SINDA's Back To School Festival with gorgeous floral landscapes for stage decors that swept everyone off their feet! Presentation is vital, and here and PartyMojo, we understand that better than anyone! We want your event to look as fabulous as much as you do! PartyMojo also provided the event with banners of all colours and designs! We catered to the major audience of students and opted for lively designs with pictures and catchy fonts! That would make their day already!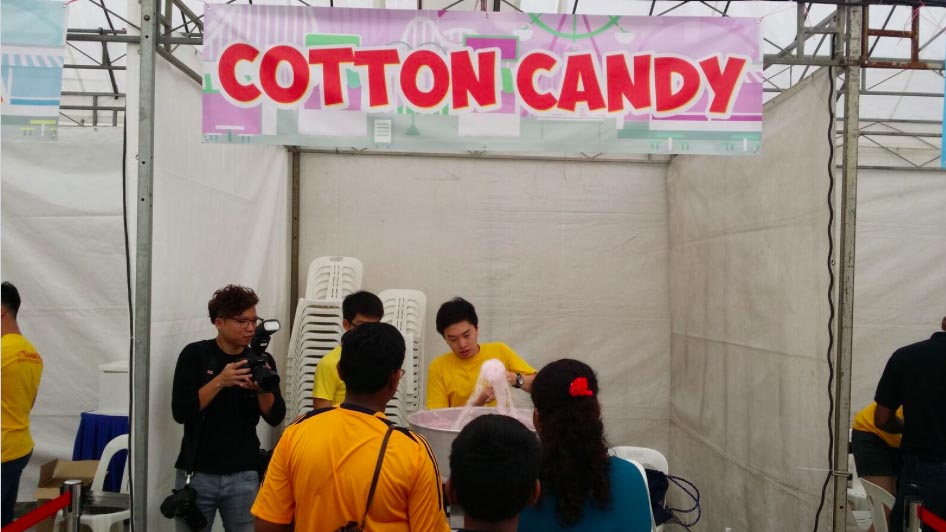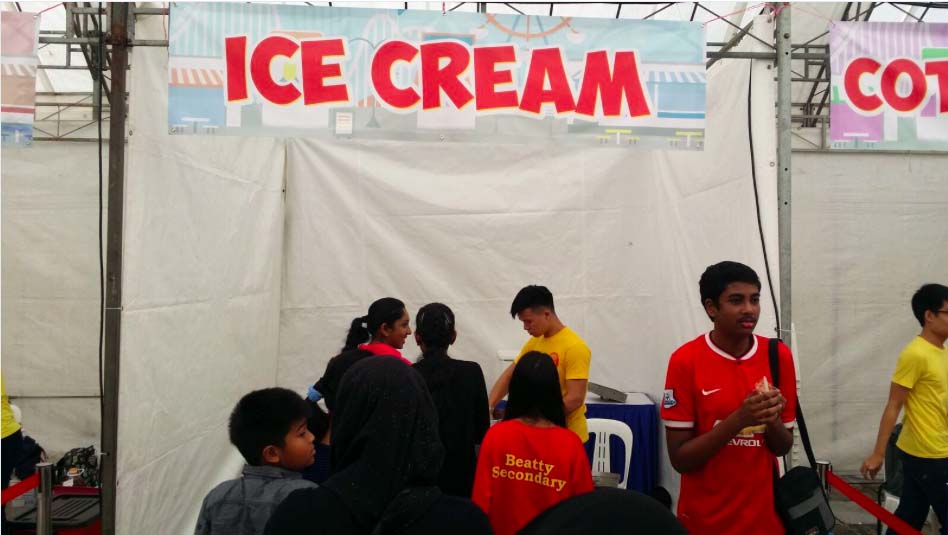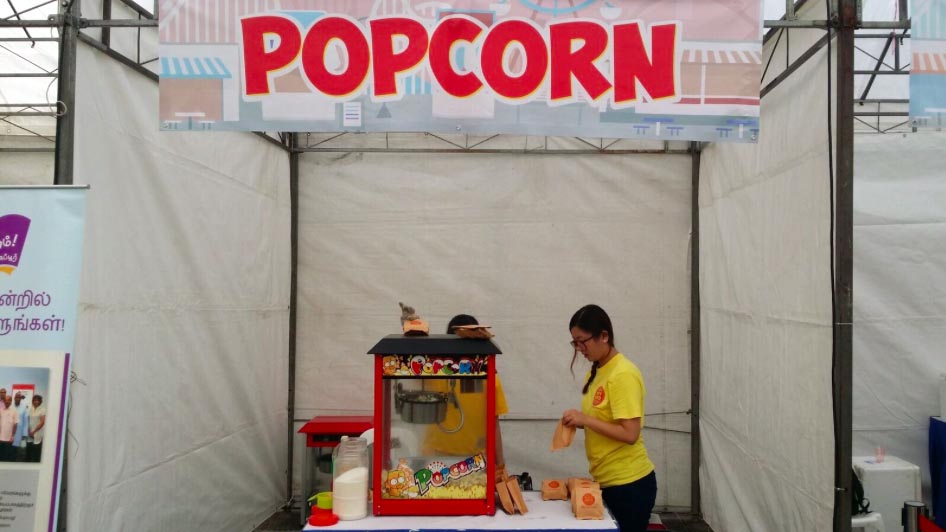 Needless to say, we here at PartyMojo gave it our all to achieve brilliance for the Back To School Festival 2016 #btsf2016 by SINDA! We are thankful for the opportunity to support the event for the second year running, and we hope to work together again, in the future! PartyMojo wishes all at SINDA a Happy New Year 2017, and may the school year be the best that we've seen! We also wish all SINDA students the best in their academic endeavours.
*Photo Credits: SINDA Facebook*