Top 10 Kids Friendly Restaurants
Ahoy PartyMojo readers! We hope you enjoyed our Budget Edition on Top 10 most kids friendly places to hold your child's birthday party. Here at PartyMojo, we ensure that we bring on nothing but the best advice, tips, guides and all that jazz just for you!
As any Singaporean, we loooooove our food!- But what adds that extra oompf? Ambience and good quality service! Weekends are meant for family, so here's a quick guide to 10 Best Cafes or Kids Friendly Restaurant To Host Your Kids Birthday Party! Food, environment, entertainment and activities catered for your young ones and the whole family!
1. MARCHE (VivoCity/ Suntec City/ 313@Somerset)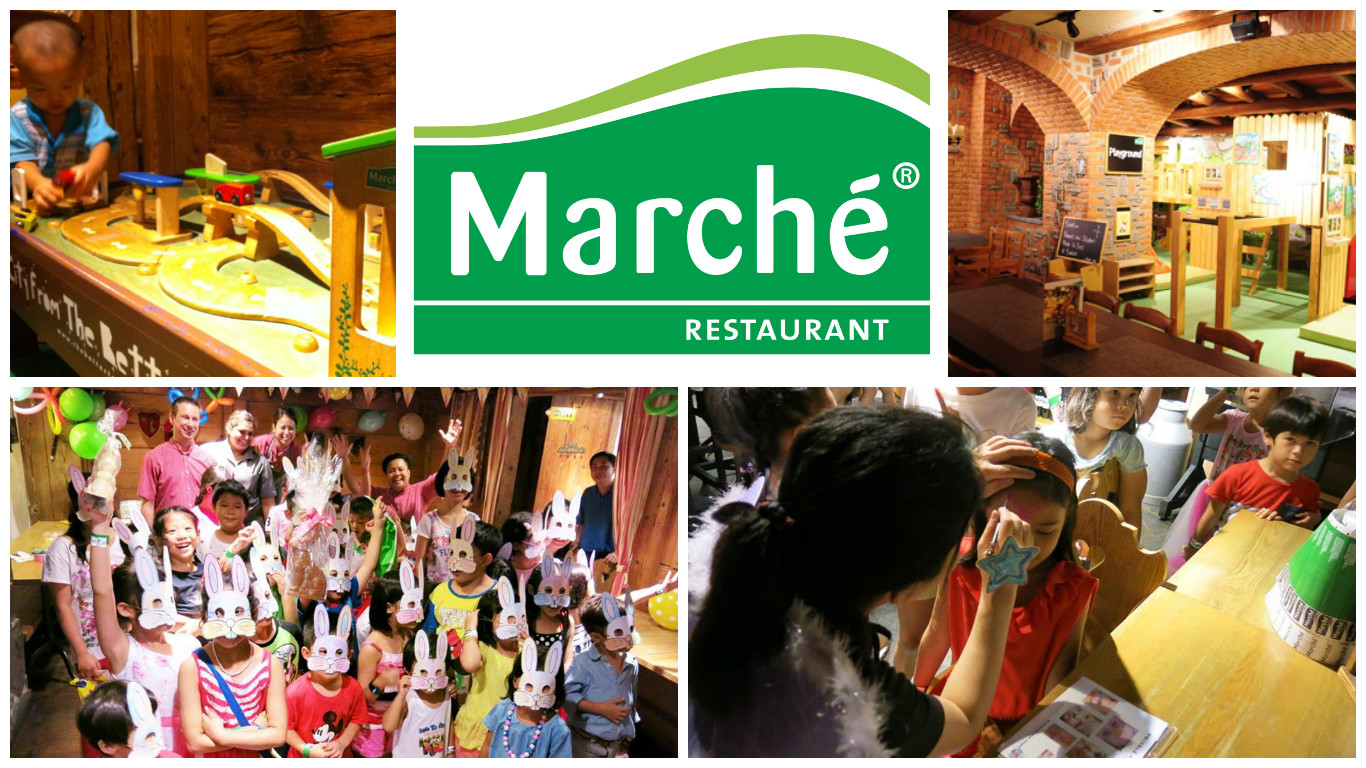 Want to go Swiss? Marche, translated as "market" is originally from Switzerland. They are most famous for their concept of front cooking and of course their wide selection of meats on the grill, seafood, pasta, pizza, crepes, dessert and so much more!
Marche makes the perfect dine in for families looking for a casual family dinner or even better, your kid's birthday party. Only 3 locations of Marche's marketplace on the map caters for your little ones with an indoor playground, there will never be a dull moment at your Marche party!
Social Links: Facebook | Website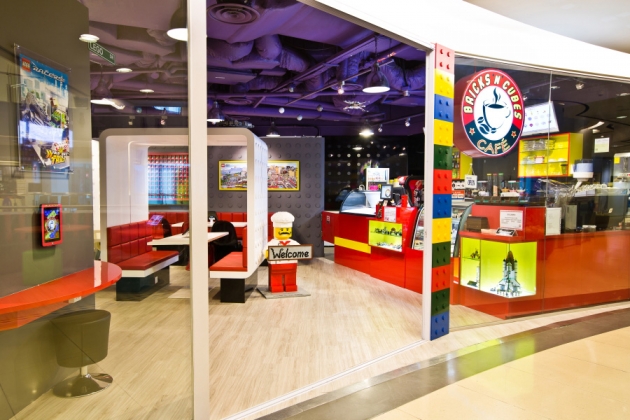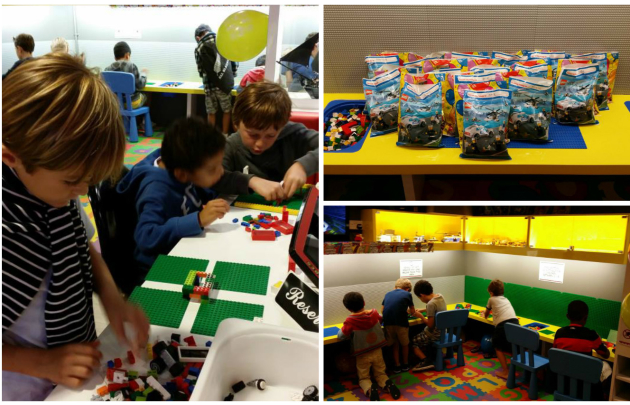 Are your kid's craaaaazy about lego? BricksNCubes accommodates and lives up to your child's passion to create! We have all seen those massive sculptures of lego but of course, we start small. So why not start at BricksNCubes? As said by BricksNCubes, "the brightly coloured design utilizes Dr. Max Luscher's colour psychology to inculcate happiness and fosters creativity". To add on comfort and fun for your child's playtime, their play area is laid out with soft comfy colourful padded mats and stacked with lego blocks for building! They have just too much to offer for a great location, this has to be on every young builder's list.
To top it all off, it is a cafe filled with unique looking food! Guess what? COLORED BURGER BUNS! Don't buy it? Check them out!
Social Links: Facebook


Famous ice parlour Udders needs no introduction at all. PartyMojo's exclusive package with Udders will have you covered and prepared for your child's ice cream feast birthday frenzy! The best part? ICE CREAM BUFFET. Udders offers free flow of ice cream, waffles, cones and soft drinks to complete it off. Starting at just $25/pax and $100/subsequent hour. If you hunger pangs are for more than just ice cream, they even cater scrumptious food from sliders to asian twist fried chicken!
A birthday party is never complete without entertainment. We have a wide selection of fun activities to choose from! From getting creative with air brush tattoos, to an edge sitting fire eating show, or bring home your own canvas painted mug! Who to capture all these best moments with than your very own photobooth at YOUR party! Visit our website to find out more on PartyMojo's themes.
Social Links: Udders – Facebook | Website
PartyMojo – Facebook | Website
Click here for Udders Milking Outlets!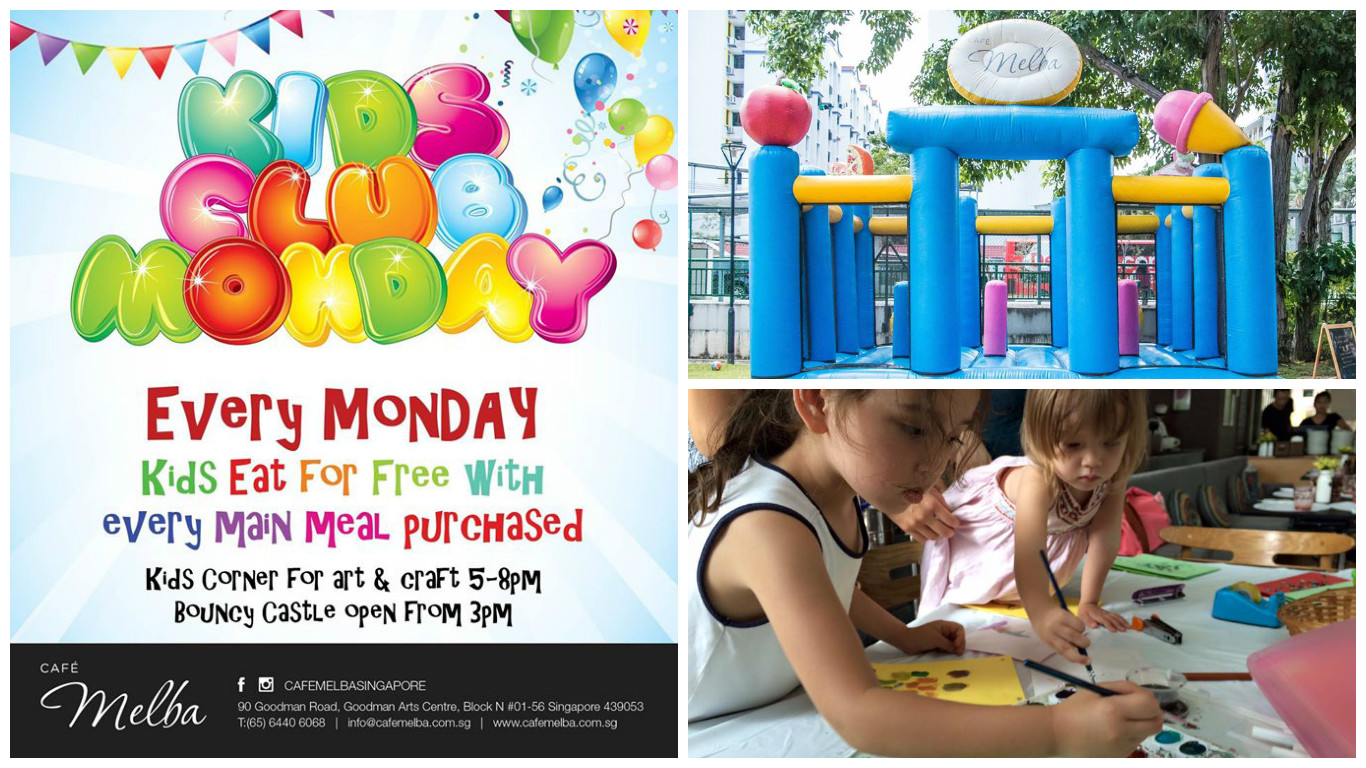 We can't help but to bring Cafe Melba back to another list of PartyMojo's. Cafe Melba is undoubtedly one of the most kids friendly restaurant with cosy dining and atmospheric feels, it is all so perfect for even hosting your birthday party! Cafe Melba loves kids and kids love them. That is why Mondays are no blues for them but only joyful moments. Kids eat FREE every Monday with every main meal purchased! For added fun before or after a meal, kids can go crazy on their bouncy castle or get creative with arts & crafts! So why not take your usual weekend birthday fun to a Monday and turn those frowns upside down!
5. La Marelle Cafe & Boutique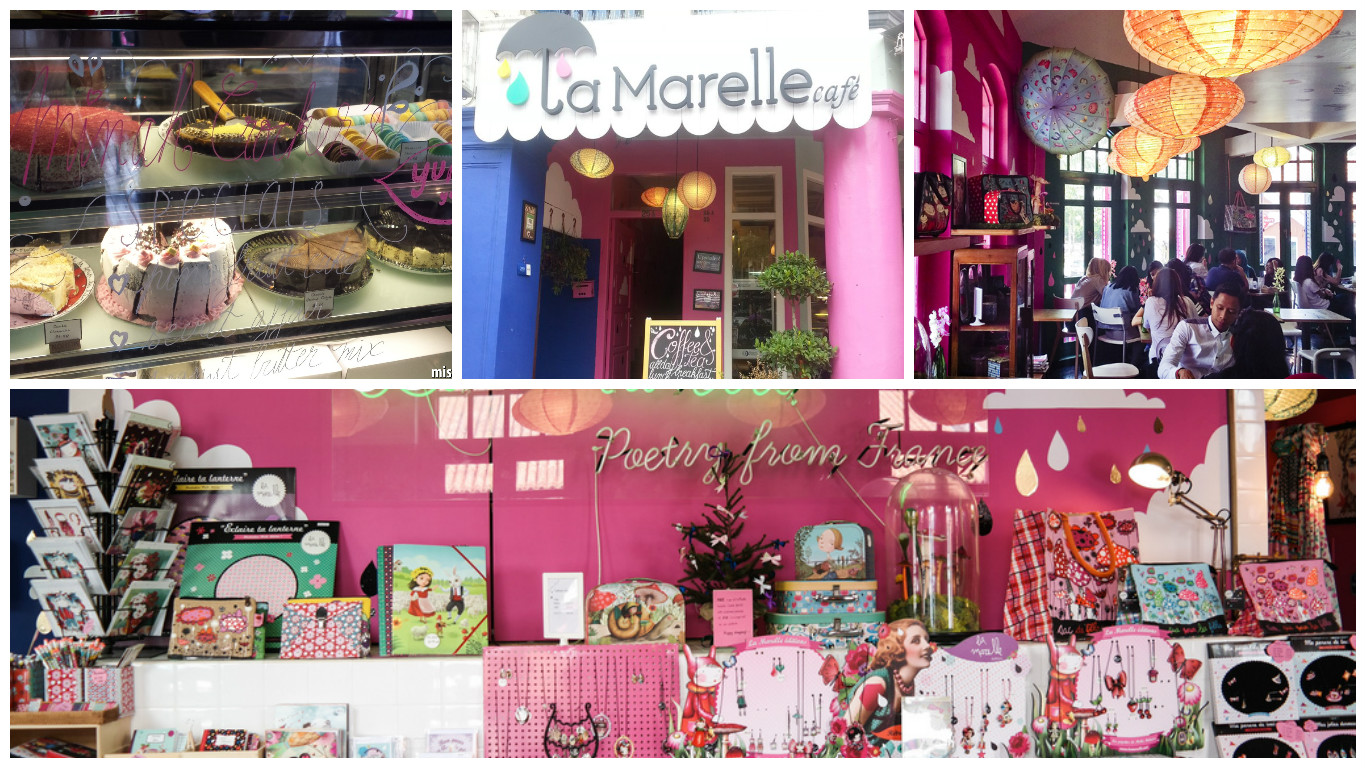 Want to hop to an island that feels equivalent to wonderland? Then La Marelle Cafe & Boutique is just the right cafe to host a birthday party for your little ones! Wait.. why hop you ask? La Marelle is a french word for our childhood's favourite past time, hopscotch! Walking into La Marelle's cafe is what you would expect it to sound as it looks, a boutique! Showcasing their branded bags and other little items on display. Every wall is a masterpiece! Coated blue, pink, green with fluffy painted clouds and water droplets. Children looooove anything pleasing to the eye and hosting your birthday party at whimsical cafe need little to no decorations to wow your guests. La Marelle is open to hosting your private birthday party on weekdays and Sundays and subjected from morning to 3pm availability only on Saturdays.
Social Links: Facebook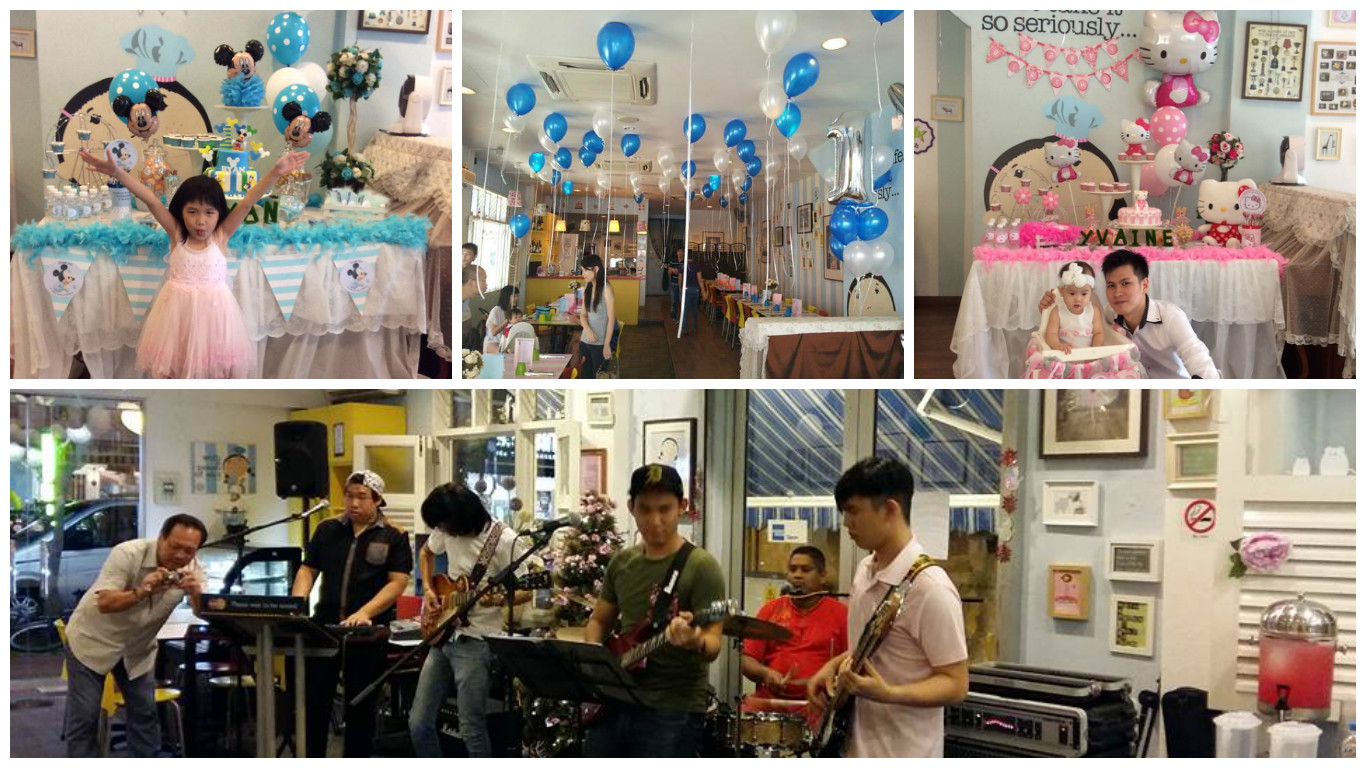 We all love a little bit of humour to get us going- and that is why we get With A Pinch Of Salt! What drew us first or most was their humorous caption "It's only a cafe don't take it so seriously." Plus the look of their cafe itself. With A Pinch of Salt is located at the East of Singapore at Tanjong Katong started by a chef tradition that seems to run in the family. The cafe's look is comparable to a nursery, very comforting and we love knowing it was perfect for our kids!
With a cafe as welcoming and cosy as this, With A Pinch Of Salt is open for your kids birthday party's reservations and bookings in advance of your anticipated celebration! Check out their Facebook for a glimpse at past party happenings.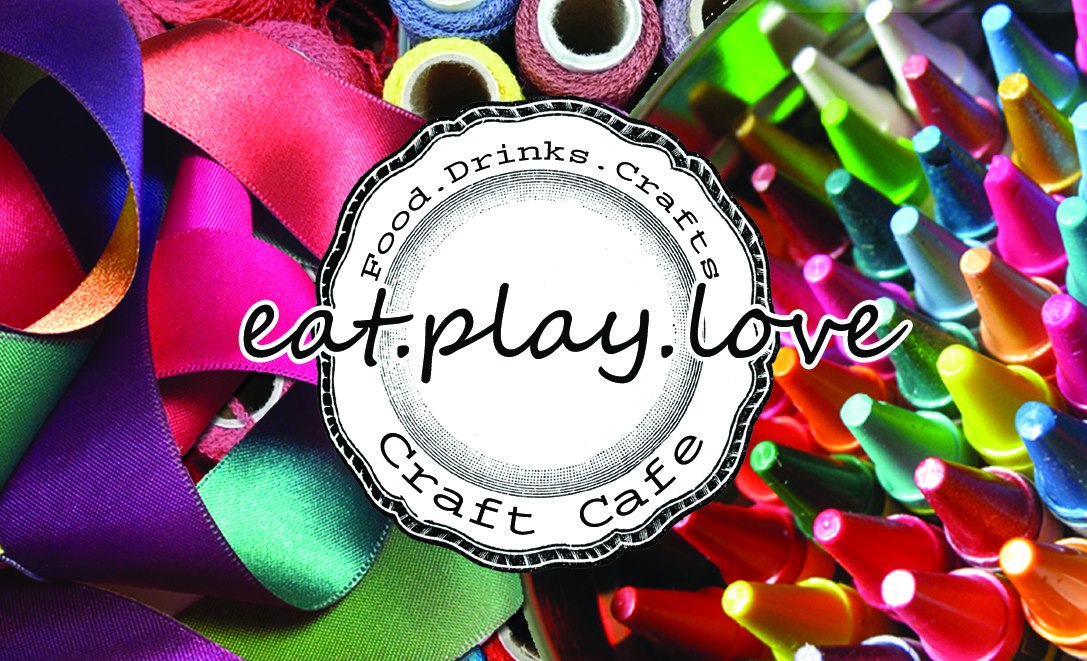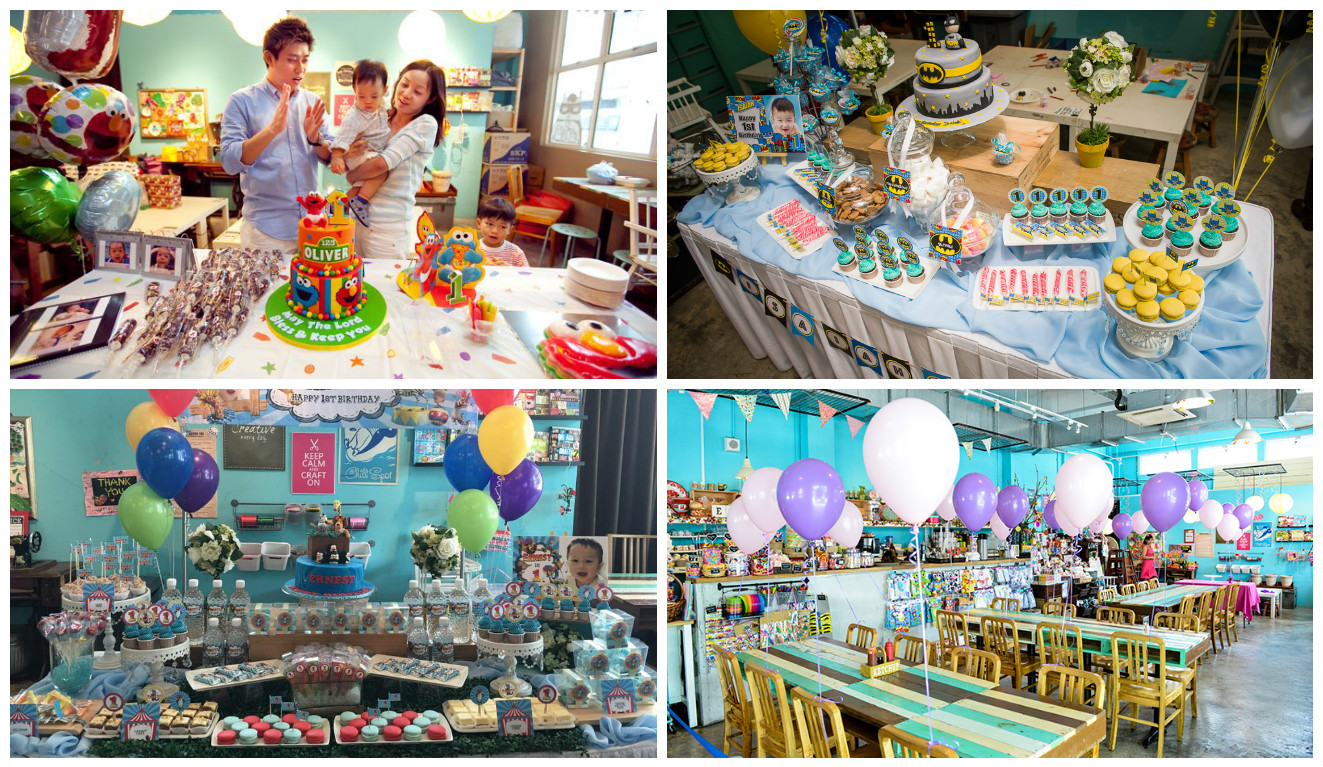 Want a full on arts and craft party? Eat Play Love IS everything the title says it is. Eat- The cafe is packed with tasty old school nostalgic bites, Thai and western mains paired with desserts. Play- While we adults unwind and relax taking in the beauty of the cafe, kids get to enjoy a day at the arts and crafts corner with rainbow colored strings, crayons, markers, glitter glue, beads, colored pasta and so much more! Love- We don't need to say much for this one. Love shared among parents and kids bonding over good food and play.
Eat Play Love will make you want to show it off to your friends. Hosting your next birthday party for your children can't be anything but art-tastic! They are no strangers to the birthday scene with events packed back to back. Visit their website and Facebook to enquire more on renting their cafe!
8. Timbre @ Gillman Barracks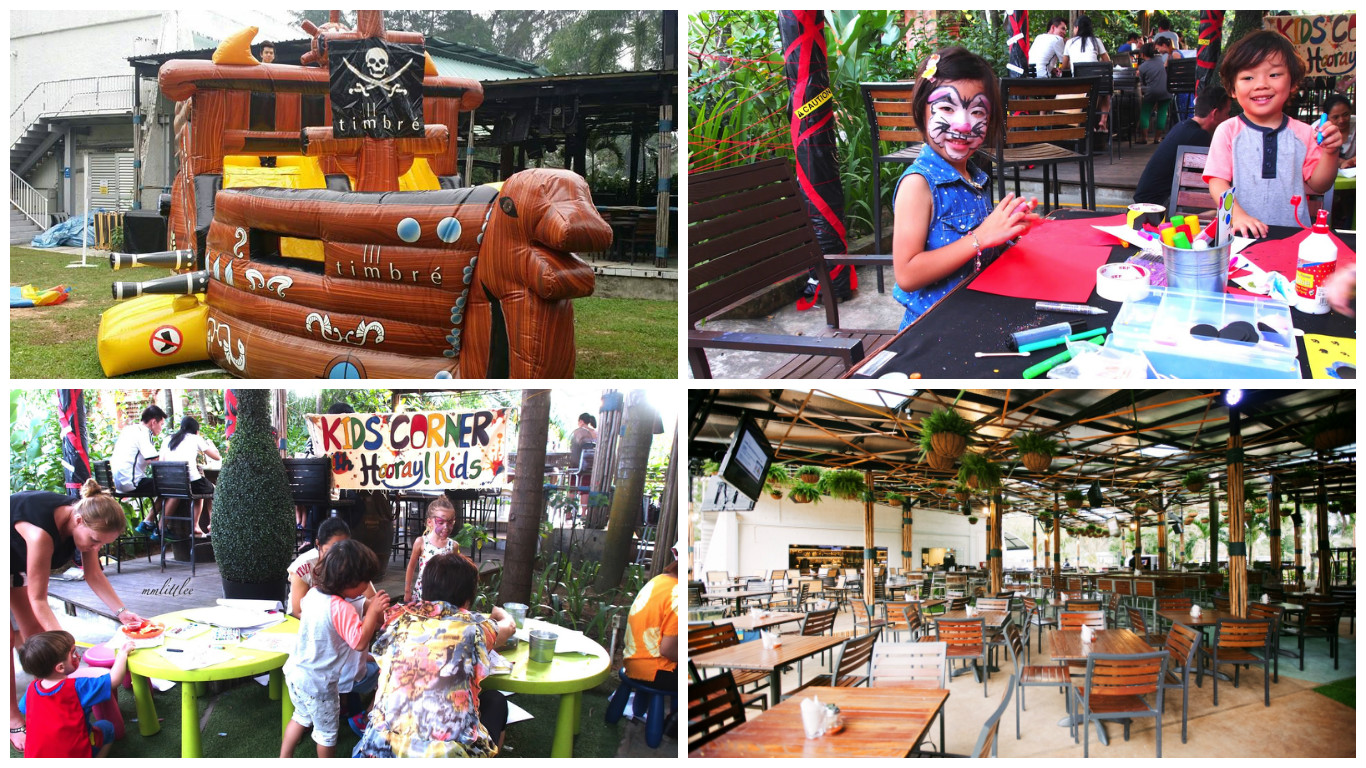 Head on down to Timbre @ Gillman for a momentous and eventful day filled with fun and laughter for all friends and family! Timbre's weekly Saturday Social BBQ is back and this month, they're going Spies Edition! Be prepared for awesome food to satisfy your kid's taste buds and we are certain all adults love a good BBQ! Refreshing cool alcoholic and non alcoholic drinks for available too. What is a party with LIVE music? Yes Timbre is famous for smooth live bands for us to dance and chillout to.
Watch out for their play area with a bouncy castle, games, tents and wading pools! Sorry parents the pool is toddlers only. In conjunction with the Spies theme, Timbre has organised mystery solving puzzles and Nerf war friendly games for the whole family! So much happening at Timbre, it lasts till 30th April. Mark your dates!
Social Links: Facebook | Website
PartyMojo is glad to have helped you shorten that long list of kids friendly restaurant and cafes with guaranteed yummy food, entertainment options ranging from arts and craft to bouncy castles and even cafes with alcoholic drinks for adults to unwind while your kids run free through obstacle courses with new friends! Local cafes dedicated to serving all ages through young and adult!
Need help with organizing a party of your own? Book or enquire with us today!