Why Use Events Planning Company?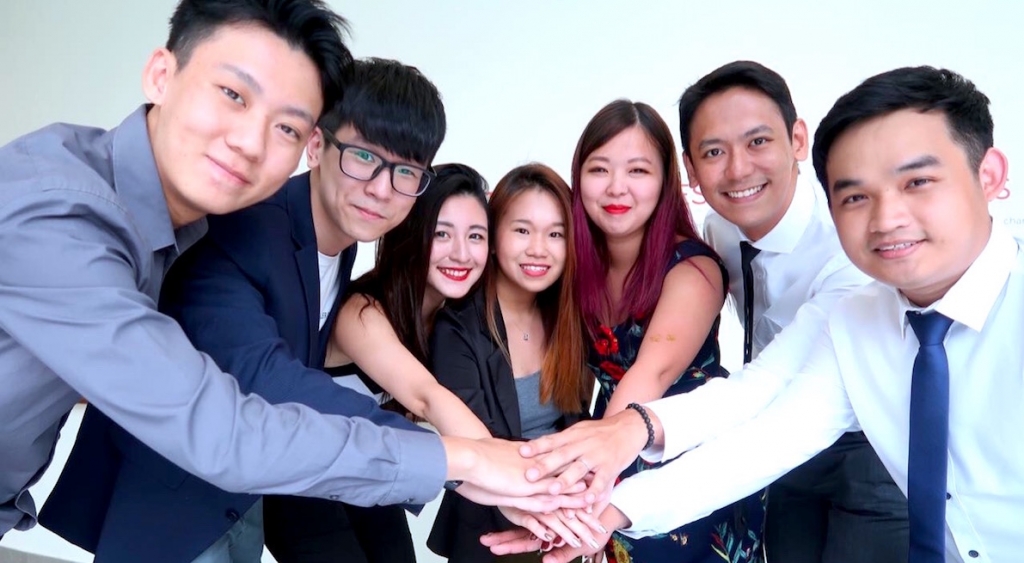 Whether you're planning a small corporate event to celebrate your venture's first year, or if you're hoping to set up an extravagant year-end party for a multi-million dollar enterprise, hiring a corporate event planning company isn't something you should overlook.
Planning a corporate event takes a lot more than just hiring a caterer and throwing around some decorations. It's a lot of hard work, and many just don't have the time or the know-how to get it done right.
Wondering who to call to help you put together the perfect corporate party? Find out why Party Mojo is the only corporate event planner worth hiring.
Save Your Time – From the decorations, to the food, to the program, and even the guest list – there are an endless number of things you need to prepare for in time for your event. Are you sure you have the spare time to guarantee that all of the little details are perfect and in place?
Planning a corporate event is no simple task, and simply finding the right venue can take up your entire day. With Party Mojo, you won't have to worry about where you'd find the time to get all of the preparations done for your corporate event. We'll do it all for you.
We pride ourselves in being able to provide fast events planning solutions, guaranteed to get your party started on the dot. This leaves you more time to get other duties done while we work away to guarantee a flawless corporate party for you and your guests.
Forget Your Stress – What food should you pick for the party? How are you sending out the invitations? Are the decorations being placed the way you want them to be? Have you checked the RSVP? Yes, there are a lot of things to get done with corporate events and for the amateur planner, it can be overwhelming.
Planning an event can sap your energy in a snap, and that's why it's always better to get professionals to do it for you instead. Party Mojo takes the weight off your shoulders and allows you to take a load off knowing your party is being planned by the pros.
We make sure to cover all the details and get every aspect of your party accomplished the way you want it so you don't have to stress out over the outcomes.
Trust the Professionals – There are lots of corporate planning companies out there that claim they can meet your expectations. However, very few are actually able to keep this promise.
Corporate event planning isn't easy and because of that, some party planning companies are unable to deliver satisfying results. That's why the only corporate planners you should trust are those with a proven professional history.
Party Mojo has been around for years and has serviced hundreds of clients by providing perfect event solutions that guarantee nothing but the best experience for guests. So when you're faced with the question on who to hire, you should make sure to choose only the best.
Get Covered from A to Z – No one wants to hire a corporate events planner only to find that they left some party aspects unaccomplished. You should look for a planner that can guarantee a full party package to save you the trouble and worry.
At Party Mojo, we make it our main objective to cover all the aspects of your party. With our effective and efficient corporate event planning team, we guarantee that every last detail of your party is aptly accomplished to the highest of standards. This ensures that when party time comes rolling around, you won't find any missing pieces that could ruin the big day.
Meet Your Budget – Corporate events aren't cheap, but when you hire the wrong party planners, they can be made even more expensive. A corporate party planner should work with you to create a successful event that doesn't weigh too much on your pocket.
Understanding how budgets play a role in our clients' satisfaction, Party Mojo promises to keep things within your allotted price range without sacrificing quality. This way, you get to enjoy a top-notch professionally planned corporate event that doesn't exceed your budget.
Bring Out Creativity and Innovation – Securing the different aspects of your event is one thing, but thinking of how to put together a successful and enjoyable party is another. While many believe that putting together the pieces of a party are the hardest part, the process of just thinking of a theme is much more of a challenge.
Because ideas will look different on paper as they would in actuality, generating themes that would translate well for a corporate event can be difficult. This is especially true if you're not necessarily used to planning parties.
At Party Mojo, we've designed and put together countless events which have given us an extensive collection of ideas guaranteed to help you come up with a unique and creative event. By teaming up with our professional party planning service, you can be sure to wow your guests with an event unlike any they've seen before.
Enjoy Your Event – Without an events planner, you'd be the one running around during event day, trying to make sure everything is running smoothly. This can easily take away from your enjoyment, preventing you from having fun on the day you've been fussing about for months.
Instead of taking away your chance to get social with your colleagues and friends, hire Party Mojo to keep track of all the details and maintain a smooth party flow. With our on-the-day party management services, you can just sit back, relax, and watch your party unfold to become a successful corporate experience.
Promote Your Party – It's one of the hardest things to get the word out about a corporate event. If you don't reach the right audience with your invitation, there might not be any guests when you open the doors on the big day!
At Party Mojo, we do more than just plan parties. We make sure people learn about your event so you can expect maximum attendance for successful collaboration. We'll bring in party goers from anywhere and everywhere, guaranteed to take your party and turn it into a prime opportunity to create fruitful corporate relationships.
There's no need to burden yourself with the worries of corporate party planning, especially when there are companies like Party Mojo ready to give you a helping hand.
For that next corporate party, make sure you plan nothing but the best for your guests by giving the Party Mojo corporate event planning company a call!