8 Unique Birthday Party Themes For Kids
As the special day rolls around the corner, your little one eagerly anticipates with bated breath for the celebration of the year. With every passing year, the expectations for an epic birthday party rises. A princess-themed soirée? Boring! How about a Superhero inspired birthday bash? Done a thousand times over.
Definitely, this can only mean one thing: mayhem for Mum and Dad. There's certainly no stopping parents from going beyond their means just to see that endearing little grin on their faces; so we'd like to share a few ideas to make the planning process a whole lot easier!
Even if you think you've seen it all, we're pretty certain these 8 unique birthday party themes will leave your child starry-eyed in awe. Prepare to rev up your engines for your child's next party!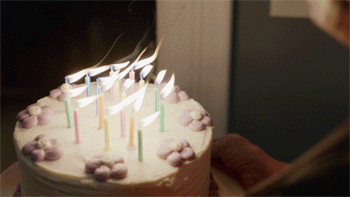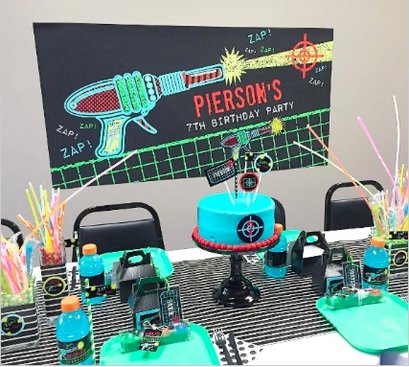 Image credit: Instagram.com | @andersruff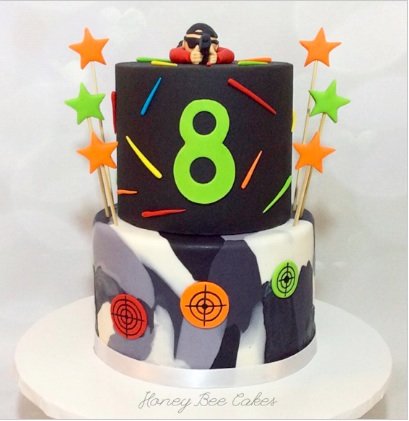 Image credit: Instagram.com | @ilovehoneybeecakes
Most boys will be obsessed with guns at some point of their childhood, spending their days shooting imaginary aliens in the sky, so a Laser Tag party will definitely be a huge hit for your little boy and his group of action-thirsty friends! Purchase a double-tiered cake topped with laser tag decorations like the one above and serve iridescently coloured food on neon plates for the perfect simulation of a laser tag arena.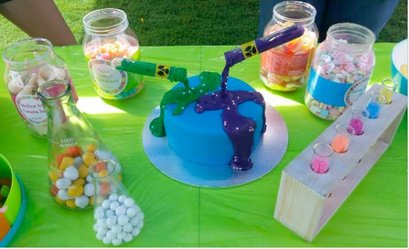 Image credit: Instagram.com | @hanbee80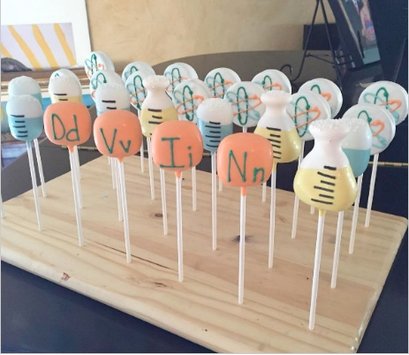 Image credit: Instagram.com | @aleensbakingco
What better way to learn about science than to organise a scientist-themed birthday party for your little boy? If your son aspires to be the next Einstein, he'll definitely go crazy at the thought of drinking out of conical flasks and munching on science-themed cupcakes. Take it to the extreme and prepare edible chocolate rats and frogs to bring out your son's inner lab rat (pun intended). As your little scientist totters around the room in an oversized lab coat, mixing a concoction of chemicals (aka fruit punch), let's hope the only explosion will be the bang of fun!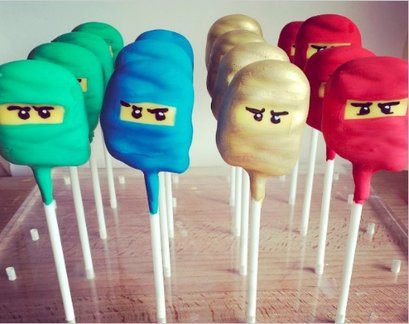 Image credits: Instagram.com | @hannahscakepops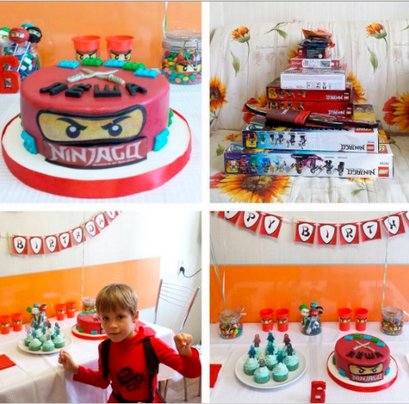 Image credits: Instagram.com | @dkolosok
This ninja-themed party is sure to make every little boy's head spin – decorate the room with red and black table mats and serve up a mouthwatering platter of sushi on bamboo placemats for that authentic Japanese vibe. Prepare Ninja cupcakes and cake pops in the shape of Shurikens (throwing stars) and you're all set to have a ball of a time with your child!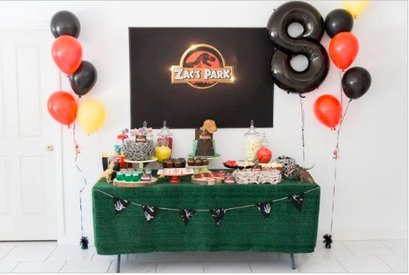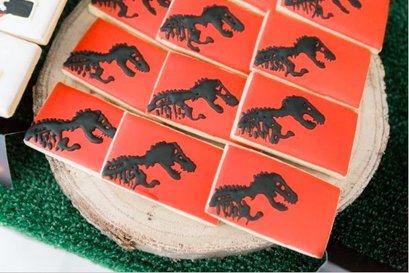 Image credits: zigzagevents.wordpress.com
If your child is a thrill-seeker that enjoys getting his heart pumping with adrenaline, he'll definitely love a dinosaur-themed party. The party will be a blood-curdling remake of the classic Jurassic Park, with blood red T-Rex cookies and chocolate 'dinosaur eggs' served in constructed dinosaur nests. Feel free to organise treasure hunts to make the party even more thrilling!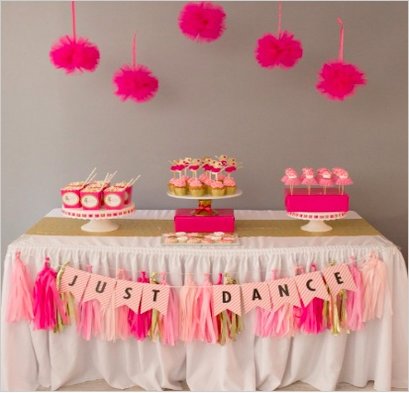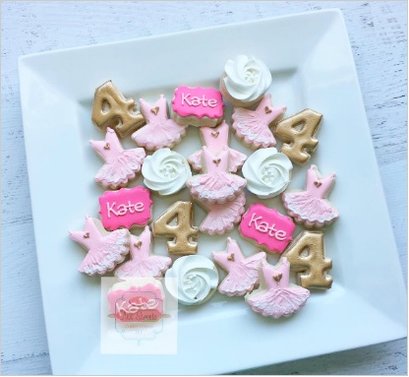 Image credit: Instagram.com | @weheartparties
With Princess Odette's grace and beauty in the Barbie Rendition of Swan Lake, numerous little girls out there dream of being her. If your daughter often prances around the house in a poofy tutu, fulfill her dreams of being Princess Odette and organise a ballerina-themed birthday party! Prepare sugar-covered cookies in the shape of tutus and swans, and adorn your furniture with frilly white lace so that your entire house will be transformed into a scene reminiscent of that in Swan Lake.
2. Winter Wonderland Party
Image credits: armourgirl.wordpress.com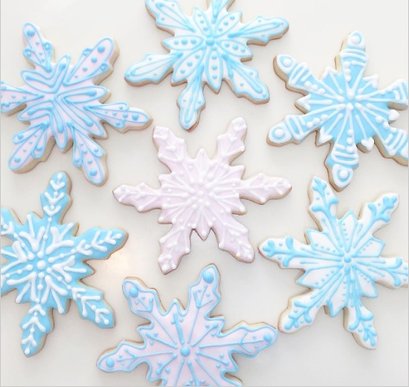 Image credits: Instagram.com | @tierpdx
The unforgiving heat in Singapore leaves us with no option but to fantasise of cooler weather. With our tropical climate, we can only scoff ludicrously at the thought of snow. However, you can always bring winter to your doorstep by organising a Winter Wonderland birthday party for your little girl – this will come in handy especially when she complains incessantly of the lack of snow in Singapore. Set up a S'mores and hot cocoa bar, decorate the apartment with snowflakes and turn up the AC to the maximum!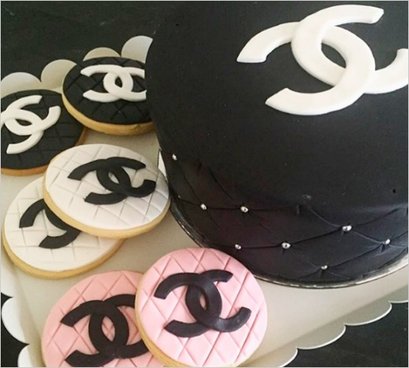 Image credit: Instagram.com | @luxeandkisses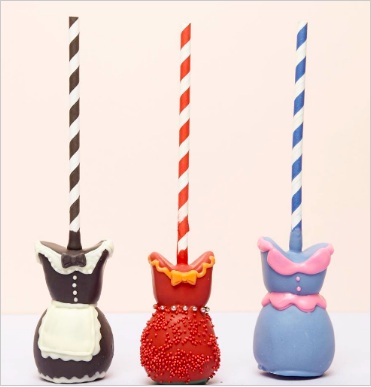 Image credits: Instagram.com | @cakepop_korea
Watch your little girl show off her catwalk at a fashion show-themed birthday party – this one's perfect if she aspires to be Asia's Next Top Model. Prepare goodie bags filled with ring pops, candy bracelets and edible lip gloss for the most glamorous birthday party fit for Page Six!
4. Alice In Wonderland Party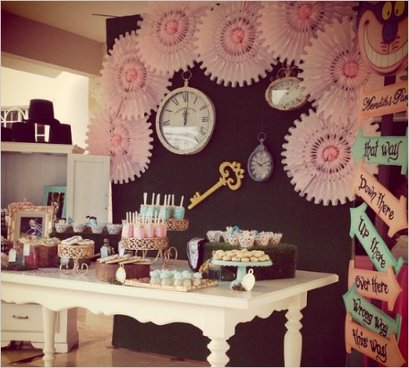 Image credits: Instagram.com | @partyplannerandprojects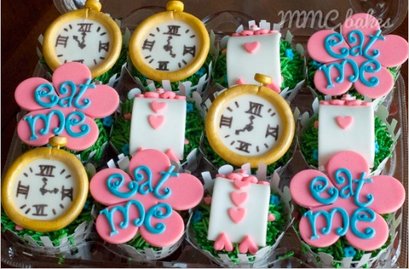 Image credits: Instagram.com | @mmcbakes
For a magical party, stick closely to the Alice in Wonderland theme and label drinks and small bites with these two quintessential phrases: 'eat me' and 'drink me'. Hang a huge stopwatch over the dessert table and serve cups of tea in delicate china for a party that will certainly gain the approval of the Mad Hatter!
With gorgeous sweets, inventive decor and exciting activities, these 8 unique birthday party themes will definitely be a hit.
However, if you find yourself lacking any decor, simply browse through Lazada's extensive collection of home decor and earn up to 12% cashback when you use ShopBack. Here's to the most successful and memorable birthday party your child will ever have!