You're preparing your outfit as you prepare to head out for the highly-anticipated Halloween Celebration. You reach out and grab for your witch or vampire costumes 🧛‍♂️….again?  Out with the same ol' Halloween costumes, follow PartyMojo as we bring you a list of trendy costumes for this year's Halloween! Be it getting fresh new outfits to getting your fingers crafty and designing your DIY costumes, we think there's definitely one for you (and your little one!). Read on to find out more!
1. Minion Outfits (Perfect for Family!)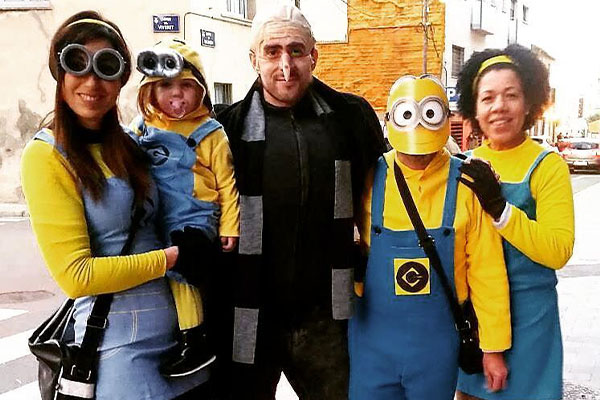 Ba–ba–ba–ba–ba-nana! 🍌The cute and cuddly Minions have certainly left an impression in our minds when we think of Halloween Outfits. Simple and easy to create, this look is perfect for a family outfit! Simply deck the kids up in a yellow t-shirt with some denim shorts or overalls and transform them into little minions! If you're feeling extra fancy, take on the challenge by having someone dress up as Gru and his daughters, replicating the entire Minion family to a T!
2. Bubble Tea Costume (DIY Friendly!)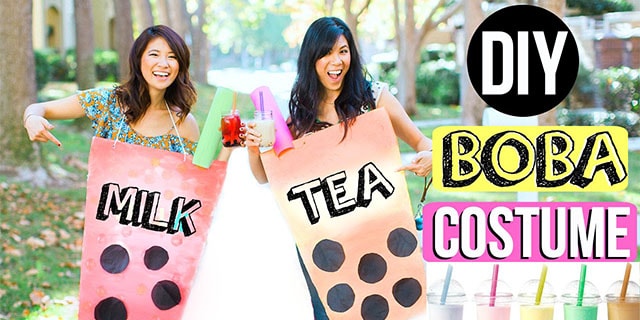 You might have expected this… but how can we miss out one of Singaporean's favourite drink — Bubble Tea! Take the saying "you are what you eat" up to a literal level, as you wear your bubble tea costume proudly and walk down the party. This costume requires minimal assistance in DIY-ing, making it perfect as a family bonding activity as well. Mummies and Daddies can also guide the little ones to make their very own mini-sized bubble tea costume!
Catch the tutorial here to create your own bubble tea costume!
3. Avengers Themed Costume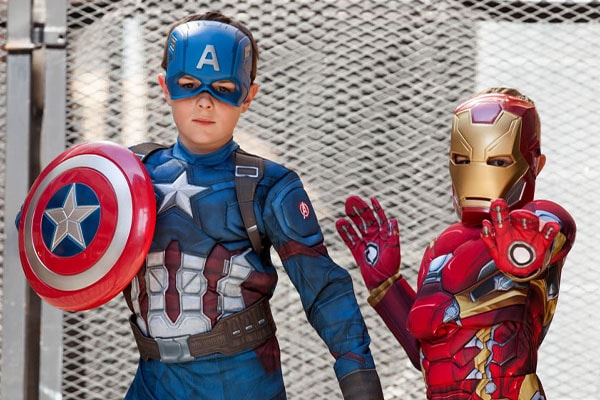 Avengers assemble! 💫 Who would have forgot the chills sent down our spine as we watched Avengers: Endgame and all the superheroes emerged to defeat Thanos? This Halloween, gather your friends and families decked up in the heroic suits of your favourite superheroes! While you might have to plan early and get the outfits in advance, it's certainly a brilliant way to make an impression and pay tribute to the Avengers series at the same time!
4. Fuss-free Pokemon Outfits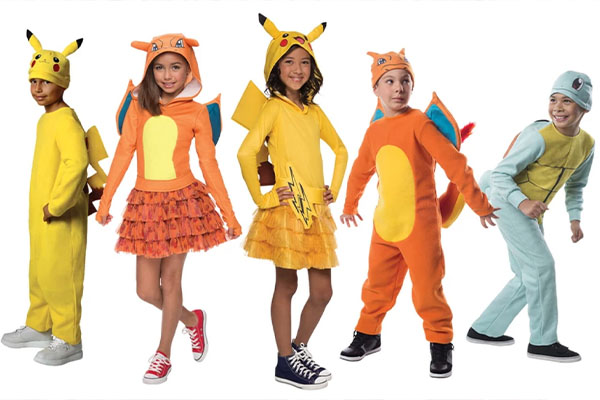 Pikachu…I choose you! ⚡️We all remember the Pokemon craze that took the world by storm, starting from Pokemon Go, to the Pokemon Parades. This Halloween, dress up as your favourite pokemon and get battling with the fellow Pokemons! Psst…these Pokemon outfits are actually onesies, making them super comfy to doze off in after a night of wild partying! You can get them online or in stores, with a wide variety of characters for you to choose from.
5. Last-minute Costume Ideas
Procrastination? We got you. There are certainly instances where we got too busy and put away shopping for our halloween costumes. In that case, check out these last minute costume idea. Not only are they easy to make, they only require materials that are readily available, making sure you still fit into that spooky horror theme! From being a stick man, to Mary Poppins, to even a Hot-Air Balloon (We can't forget balloons, we are PartyMojo afterall!), these are outfits easy to recreate in a short amount of time!
Need some help with your Halloween Party?
Celebrating Halloween but have not yet started? Fret not as PartyMojo is here to save the day! Check out PartyMojo's Halloween Promotions and skip the hassle of frantic and last-minute planning, as we have prepared a wide variety of activities for your one-and-only Halloween Party. From spooky food stations, games and fringe activities, to workshops and art and craft sessions, there's certainly something for everyone. Head over now to take your pick!