A Movie Themed Party to Remember
Is your child a movie buff? We definitely are! And there's nothing more exciting than the prospect of watching his favourite characters walk right out of the screen, or getting the chance to live life in the shoes of his favourite movie character!
Movie-themed parties are great because there's so much to play around with. Every child has his favourite show or hero. Children are still capable of being completely absorbed and enchanted by what they see on the television or on the theatre screens, and when they see these things come to live, it will astound them for sure!
The costume possibilities are endless too. Your child and his guests can choose to come as a superhero, or a cute cartoon character, or maybe characters with all sorts of occupations –fireman? astronaut?- that seem larger than life!
Yash"s Movie Themed 6th Birthday Party

We recently threw one such party for a huge movie fan, and it was a blast! Little Yash and his guests came dressed up as Superheros or characters from movies and had a lot of fun playing the roles! Even the parents came all dressed up to play along! Our face-painters helped to cement their costumes by giving them mask details or other trademarks that made them easily identifiable and let them feel more in-character!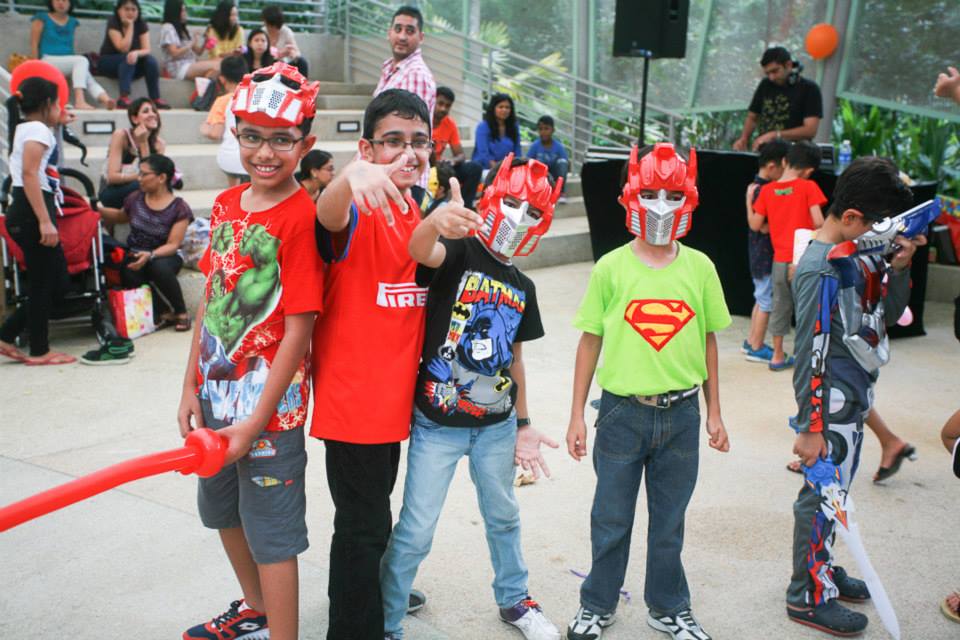 Little Guests came in Superhero outfit!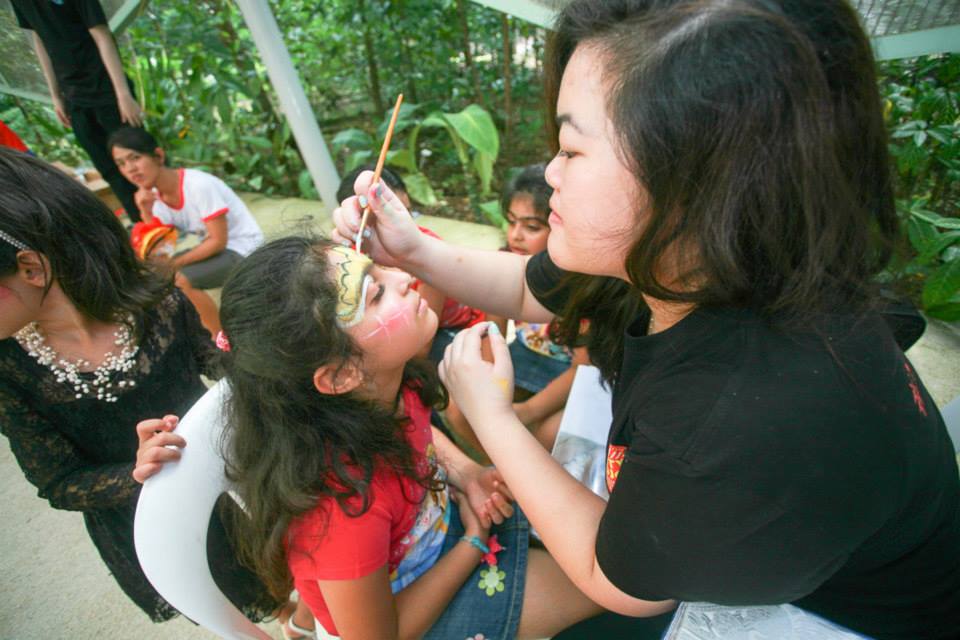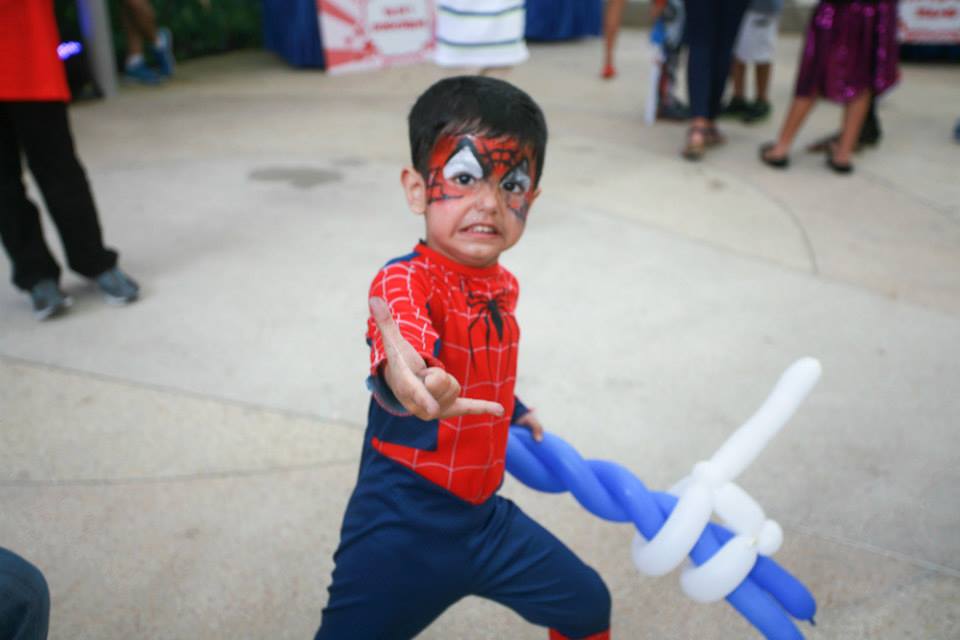 There was even a bouncy castle to help set the atmosphere! The children had a lot of fun bouncing up and down and play-acting with each other using the castle as a set and prop! To find out more on our bouncy castles available, do check them out here!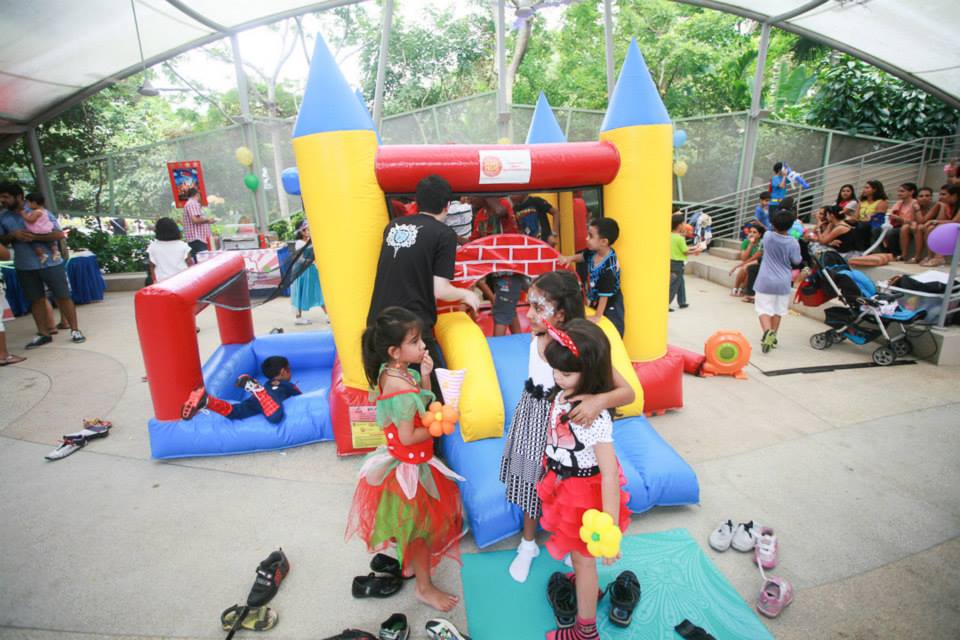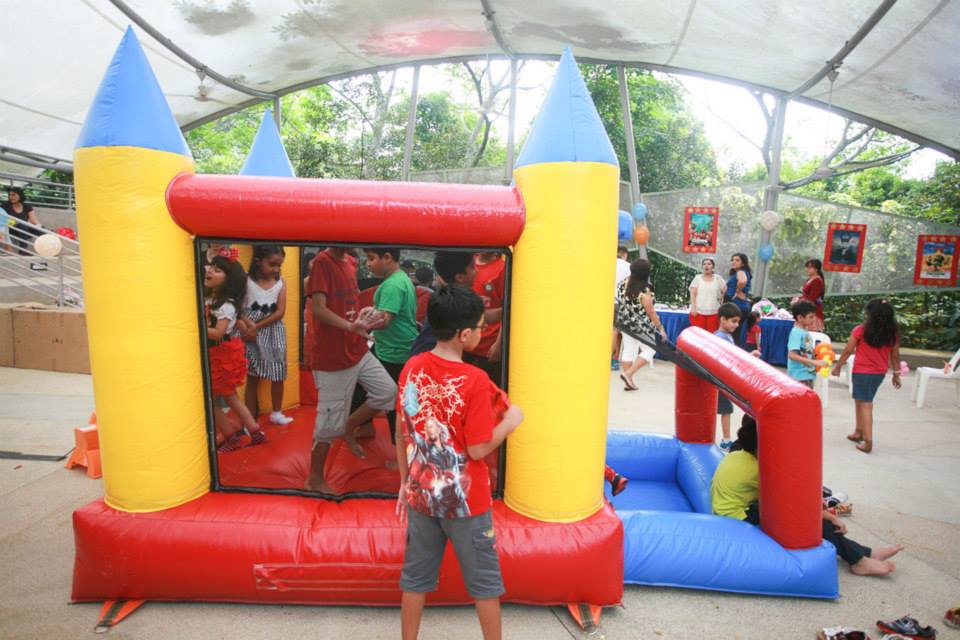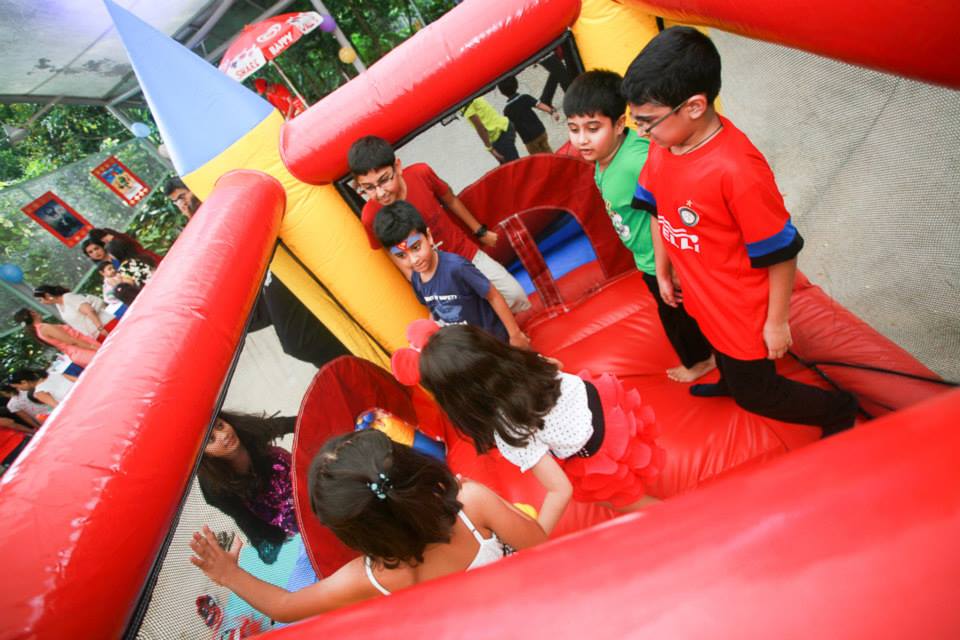 Not forgetting the party food that PartyMojo arranged for Yash"s party: Hotdogs, Popcorn and Chocolate fondue! We even got customised banners printed for the food stalls to fit the theme!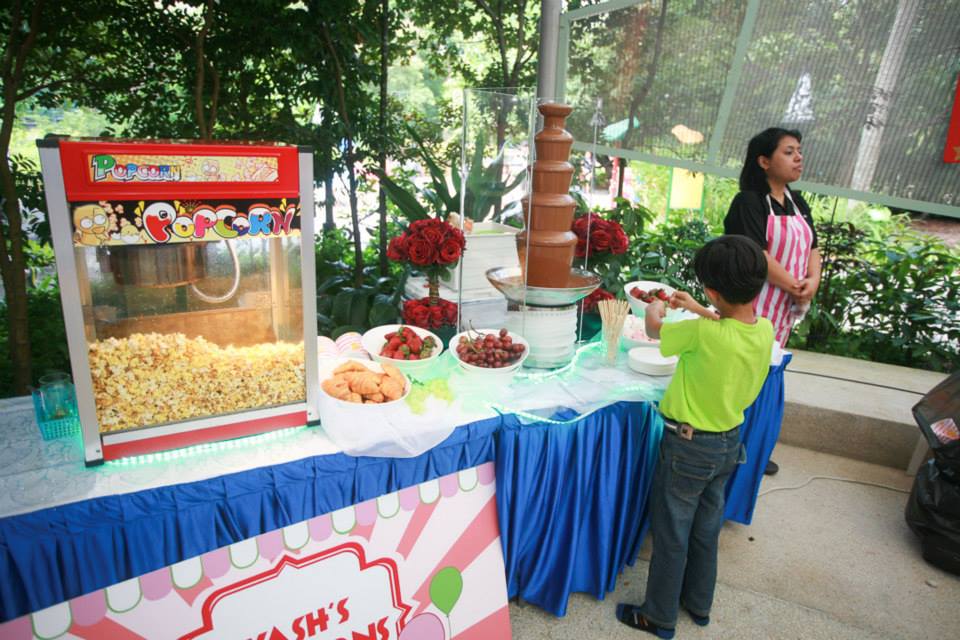 Popcorn and Chocolate fondue!
Our mascots, too, put on a delightful show. Dressed up as movie characters, they interacted with the children and played along with them, fulfilling their dreams of fighting crime alongside with their favourite hero, or simply just meeting their idol in the flesh! Our mascots are great at stunts too! They flipped backwards and somersaulted just as the actual heroes would! The kids were completely amazed and delighted by their stunts! Friendly, energetic, and great with children, our mascots bring movies to live in the most astounding and amusing way!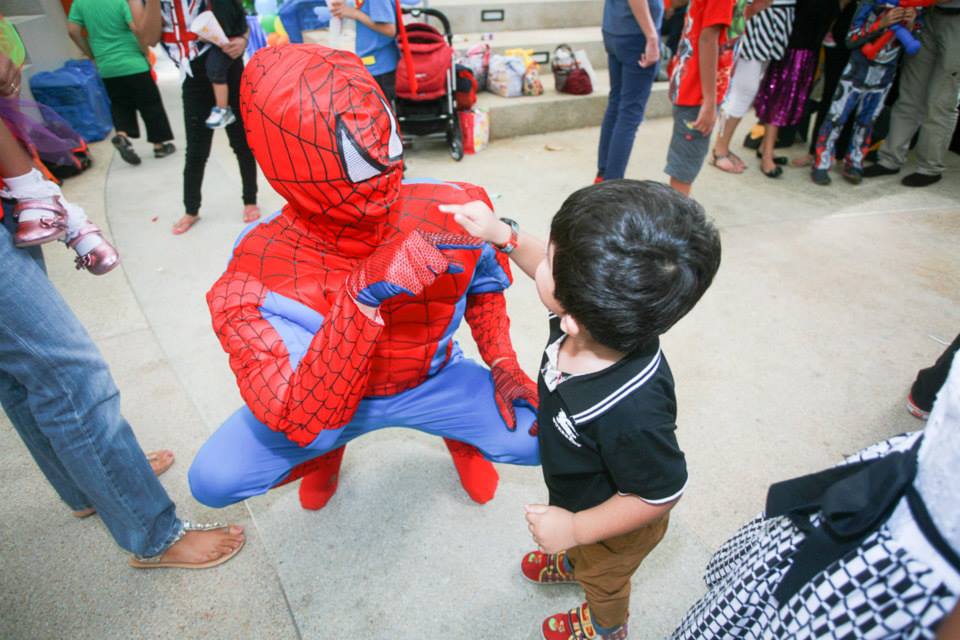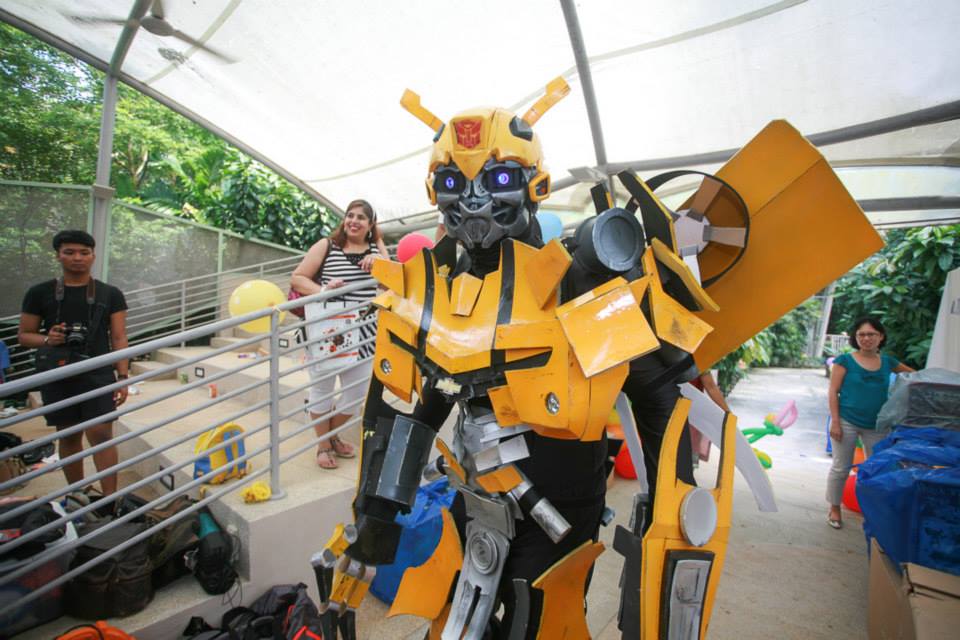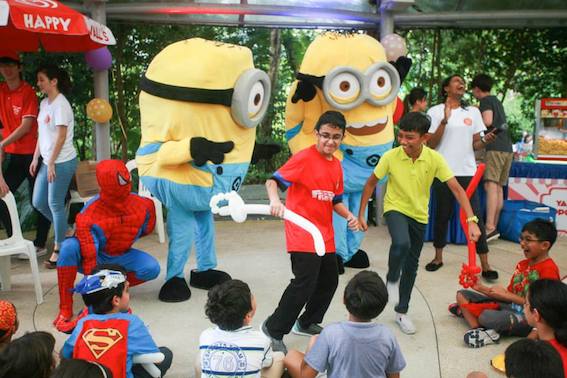 Last but not least, the Crown Jewel of any birthday party – the cake- was also decorated with the movie character of the birthday child's choice, making for a delightful and memorable conclusion to the party.