You are cordially invited to the Prince George's 1st birthday party! Let's get some insights into how the young prince celebrates his first Peter Rabbit themed royal bash this year! Beautrix Potter's delightfully playful and greedy bunny, Peter Rabbit, is a wonderful representation of important values-safe, moral and enduring.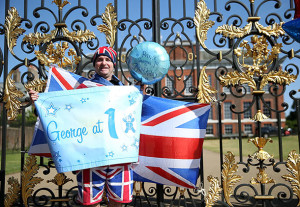 As with any birthday party, the party day starts off with the arrival of the royalties' guests. Members of the young royal's immediate and extended family made their way to Kensington Palace to celebrate the royal event. Queen Elizabeth II was chauffeured to the young Prince's bash, with Irish Guards reportedly playing "Happy Birthday" outside the Buckingham Palace.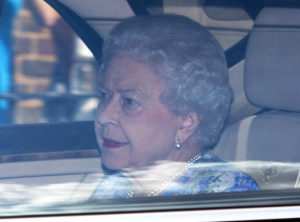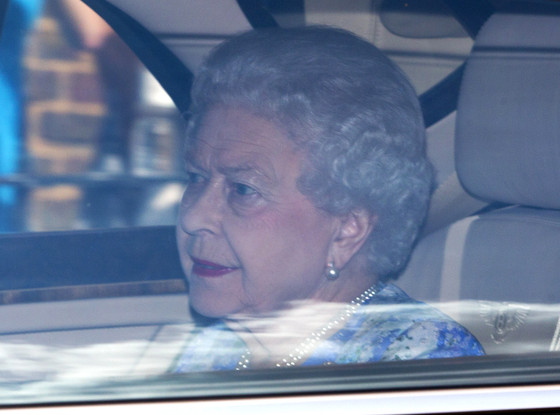 Every grandparent dotes on their grandchild, especially so for the adorable little Prince George. Prince Charles, while away on a visit to Glendelvine Estate conservation center for woodland creatures, has prepared a big plush squirrel for the young Prince.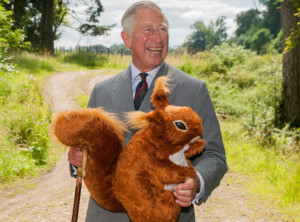 While the young princes and princesses in Singapore have PartyMojo to organise their birthday parties for them, Prince George's Peter Rabbit themed party was reportedly planned by the Middleton family whose business lies in party-planning. This probably explains the adorable range of party accessories like Peter Rabbit themed invitation cards, napkins, table settings and decorations everywhere.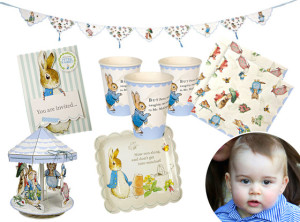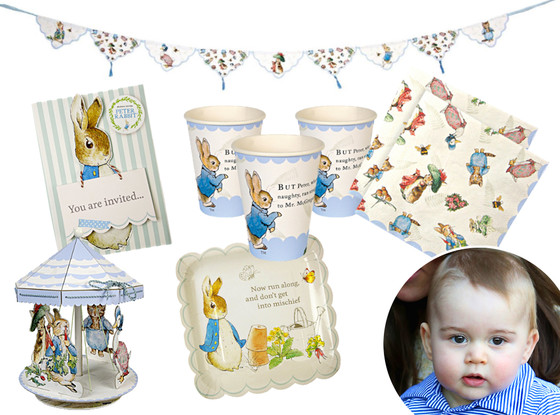 There are countless inspirational ideas on party decorations and birthday presents here! Firstly, it's Prince George's "first birthday book", meticulously compiled by his mother, containing snapshots of the young Prince with his beloved cocker spaniel dog, Lupo, his trips to Australia and New Zealand, as well as many of his young baby photos. Kate and William have also prepared a CD containing lullabies and songs to wish the young prince "happy birthday"! The couple's housekeep has also made a Tombolo lace pillow for the birthday boy, as well as a traditional dense cake from Nanny Maria Teresa which symbolizes good luck.
To bring more good luck to the young Prince, he will also have his earlobe pulled, as part of a Spanish first birthday tradition. Carole and Pippa Middleton have also been purchasing fashionable kids' outfits for the boy. With so many birthday ideas and gifts present in this young royal's first birthday bash, are you inspired for your kid's next party?