Rahul"s Safari Birthday Party Celebration!

In the previous post, we blogged about an extravagant fully customised
Frozen party
. Today, PartyMojo will share with you how we threw a Safari Themed birthday party! A pre-built package, everything you"ll find in our Safari Theme Party is included in our Safari Theme birthday party package which can be found right
here
on PartyMojo"s website! This package is perfect for a safari party in a condominium function room, at the comfort of your home, a hotel function room or even restaurants!
PartyMojo team arrived at the venue 2 hours before the party to make sure that everything is in place. Usually, 2 or 3 of our staffs will help to set up for this package. The decoration includes a 2M x 3M scene setter specially designed by our in-house designer to display a perfect jungle setting. It is made of PVC material, perfect for photo taking, plus, it is also easy to stick and remove from the walls, damage-free! Apart from that, the package also includes the mandatory balloon decoration, just as for any birthday party!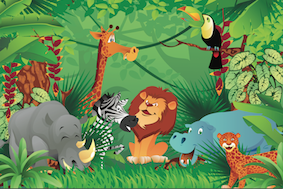 Safari Themed Backdrop Design
Backdrop and Balloon Decoration
While parties hand out disposable cone hats as welcome gifts, PartyMojo prepared super cute and durable safari birthday party animal plush hats for all the kids who attended the event! We want every kid to take this beautiful memory home with them to keep  forever. The little ones were so excited to put on their party hats!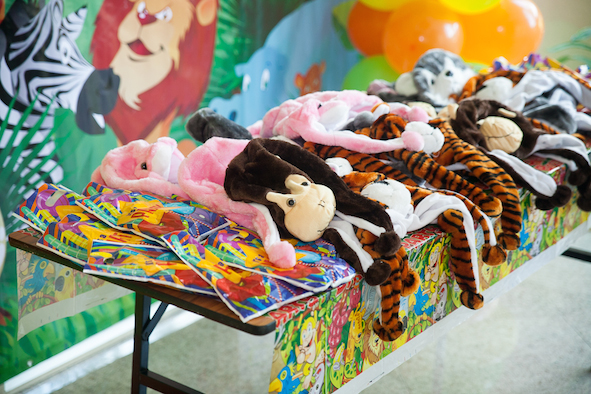 Various Safari Plush Hat Designs!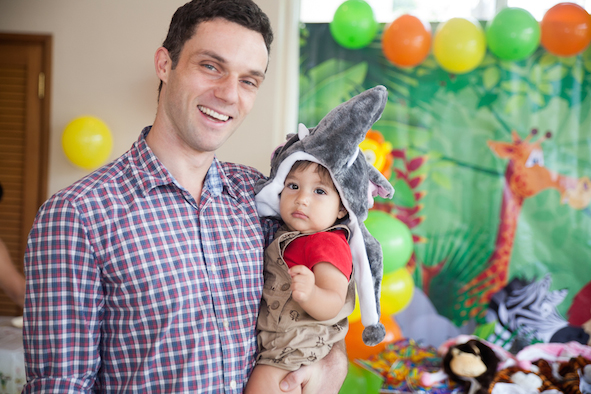 Cute baby with Elephant Hat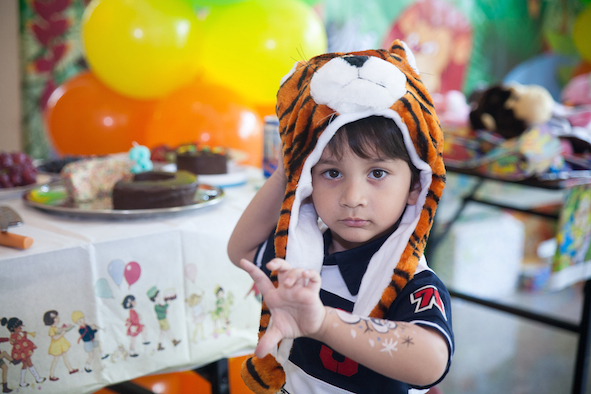 Birthday Boy wearing Tiger Hat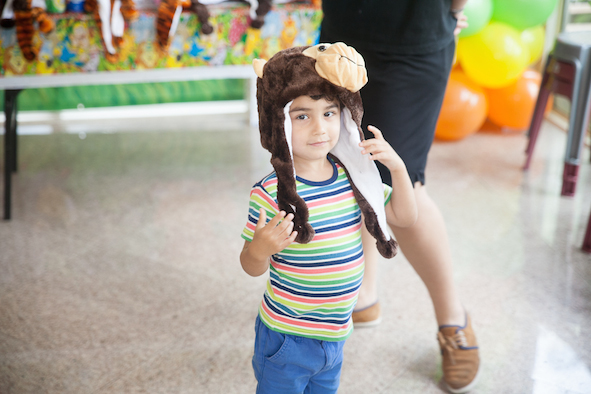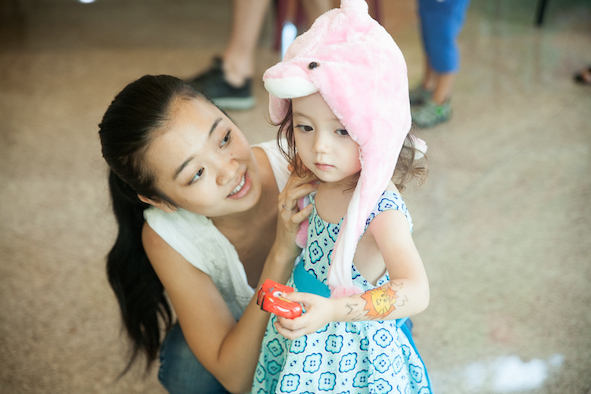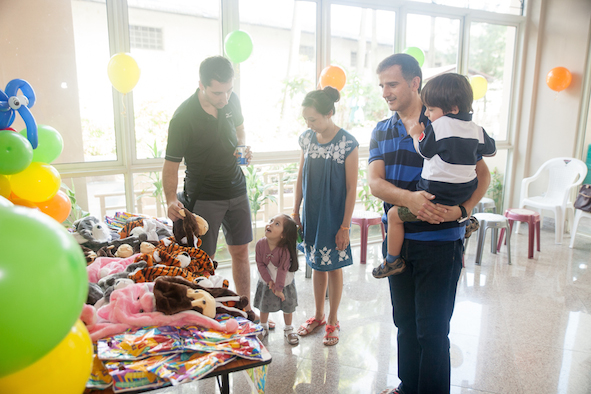 Guests choosing Hats for their kids!
The party kicked off with face painting and balloon sculpting, our two top favourite activities of all parties! Most of the little guests at this party are 3 years old and they had requested for many safari animals to be painted on not only their faces, but hands too! Look at them getting all their favourite characters painted and sculpted!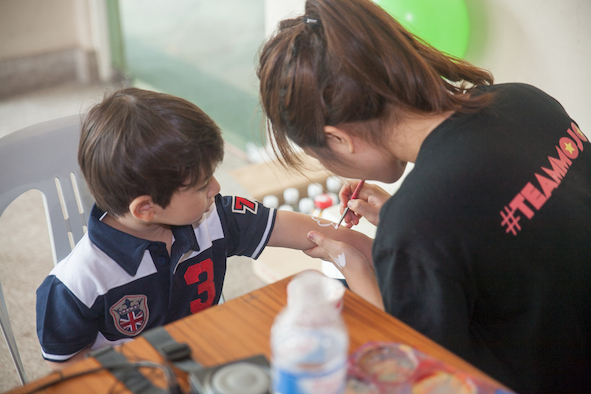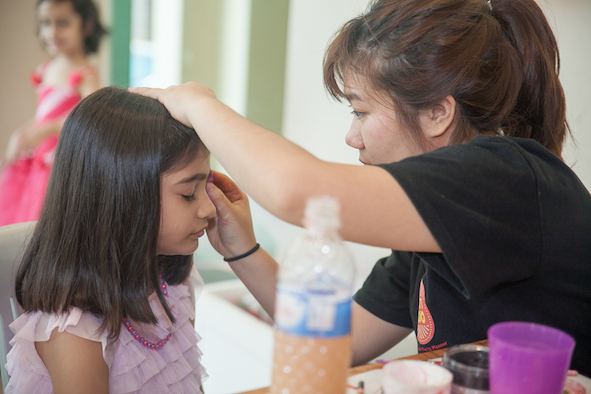 Next was the 30 minutes games segment, during which, our game host Naz, played 3  games with the children: musical statues, Simon Says, and not forgetting, the long-anticipated Sing and Dance Game! Because most of the kids were rather young at this party, Naz chose less competitive games to play with the kids. For older kids, we usually play more exciting games like limbo rock, tag games, potato sack and so on (you can check them out in other blog posts).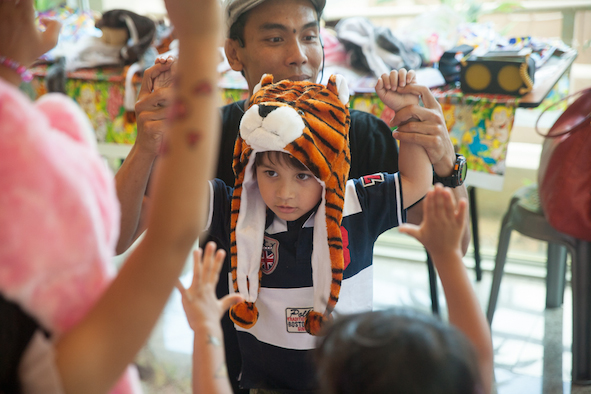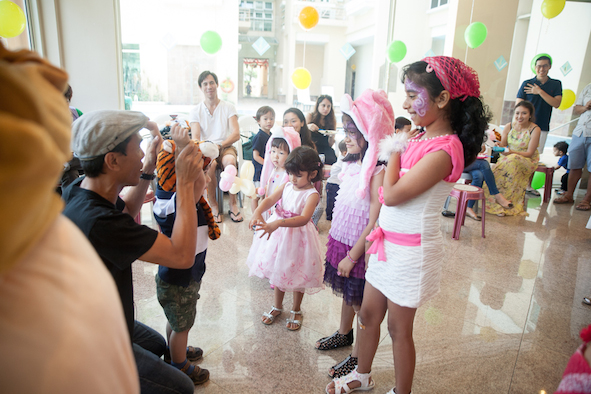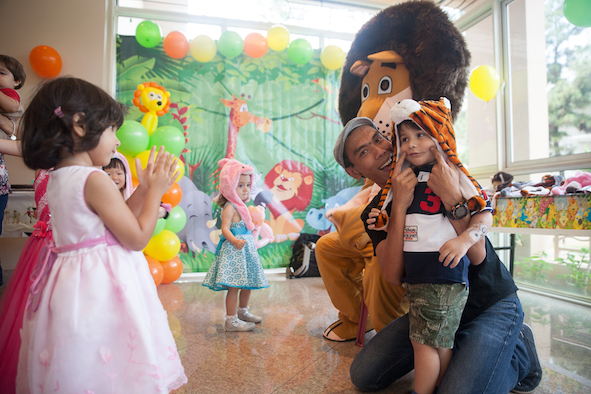 Special Lion Mascot Appearance!
The games were followed by a special safari birthday party Lion mascot appearance. All the kids queued up to get a big, warm hug from our mascot, Mr. Lion! He was very popular with the adults too! Everyone grabbed a chance to have a picture taken with him!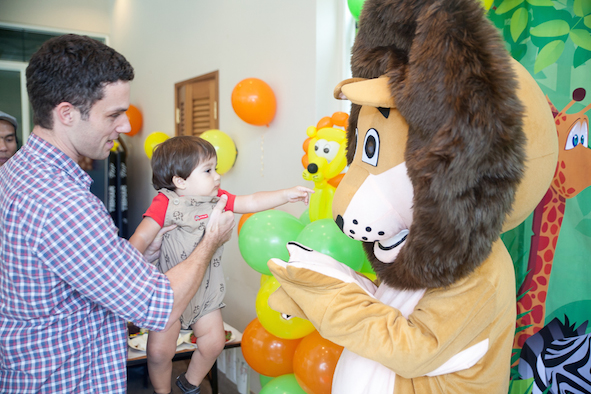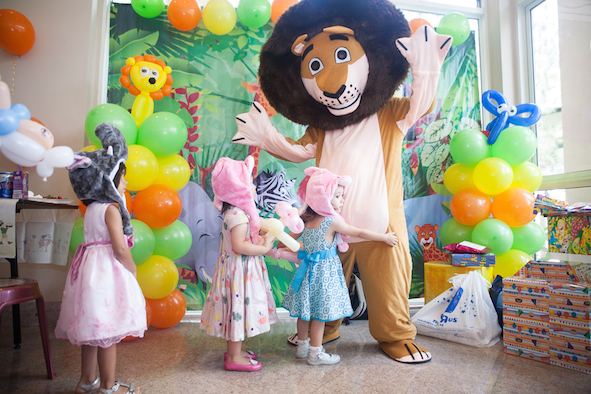 Kids queuing to get warm hugs!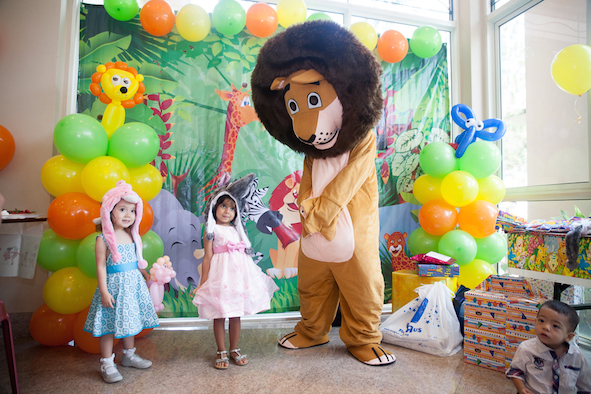 Mr Lion inviting kids to get a picture!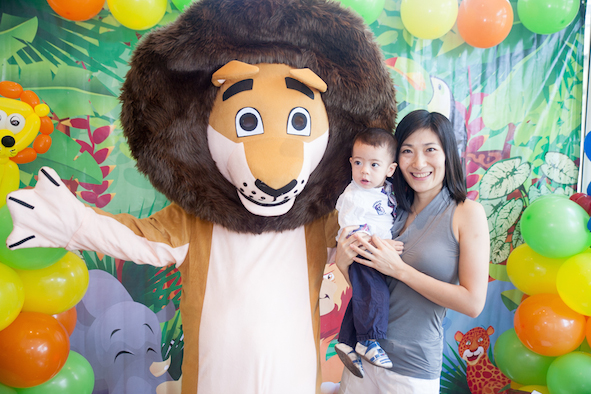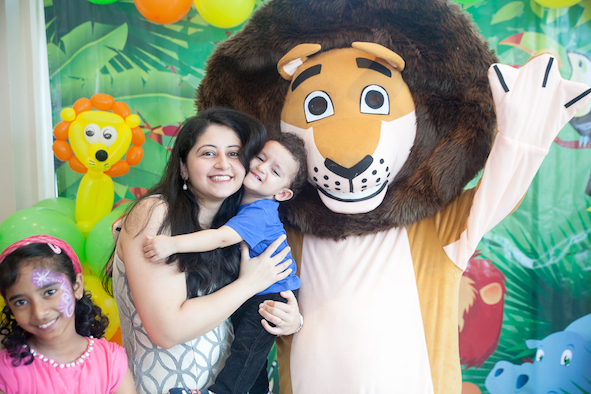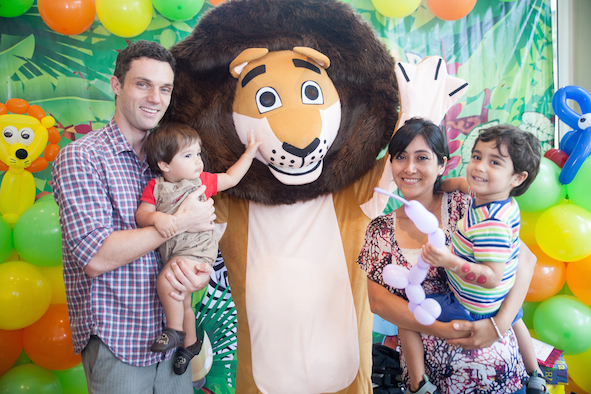 For this party, the cake was not arranged by PartyMojo, our dearest client had personally bought a birthday cake which was absolutely delicious! After the cake cutting ceremony, everyone gathered round for a memorable group photo. Everyone had a great time at the Safari Theme Party by PartyMojo.