Hello there PartyMojo readers! Welcome back to our blog where we update you on what's been going down in PartyMojo's event calendar.
So you want in on what happened during the looong weekend? Aedia turned 7 and her friends and family decided to plan her a full on fairy themed birthday party! From a fairy fondant cake to our new backdrop and everything in between.
Read on to find out more of Aedia's Party!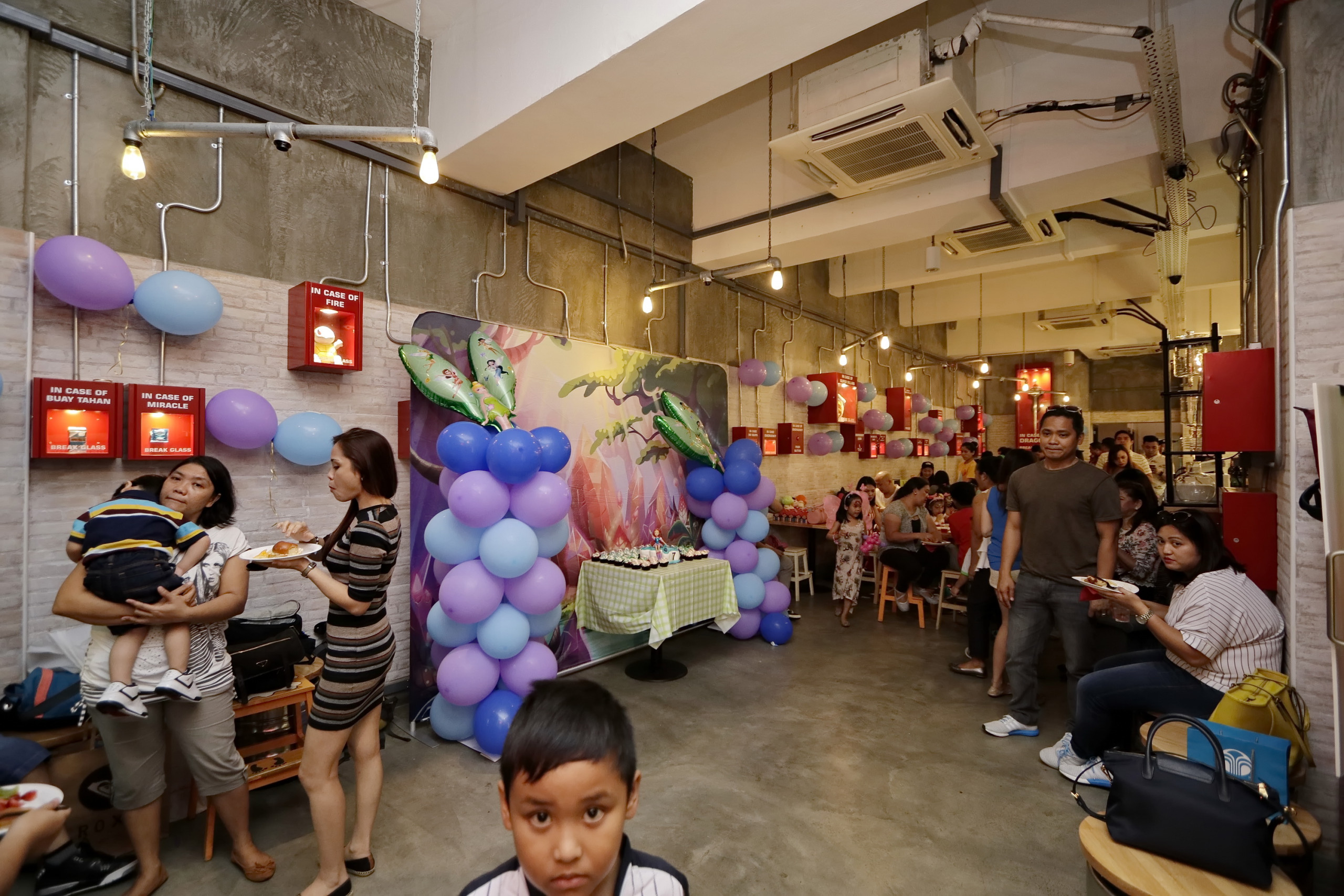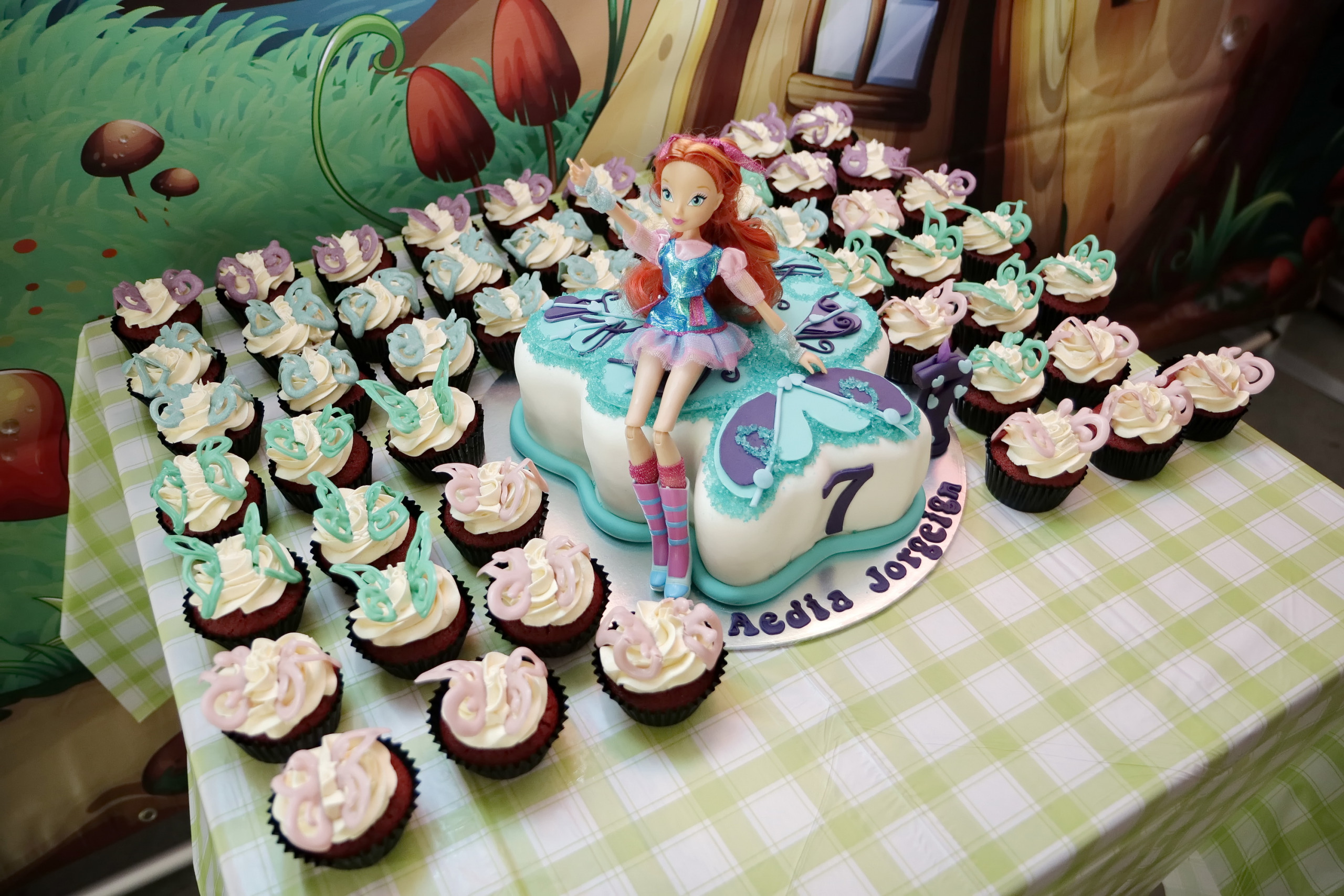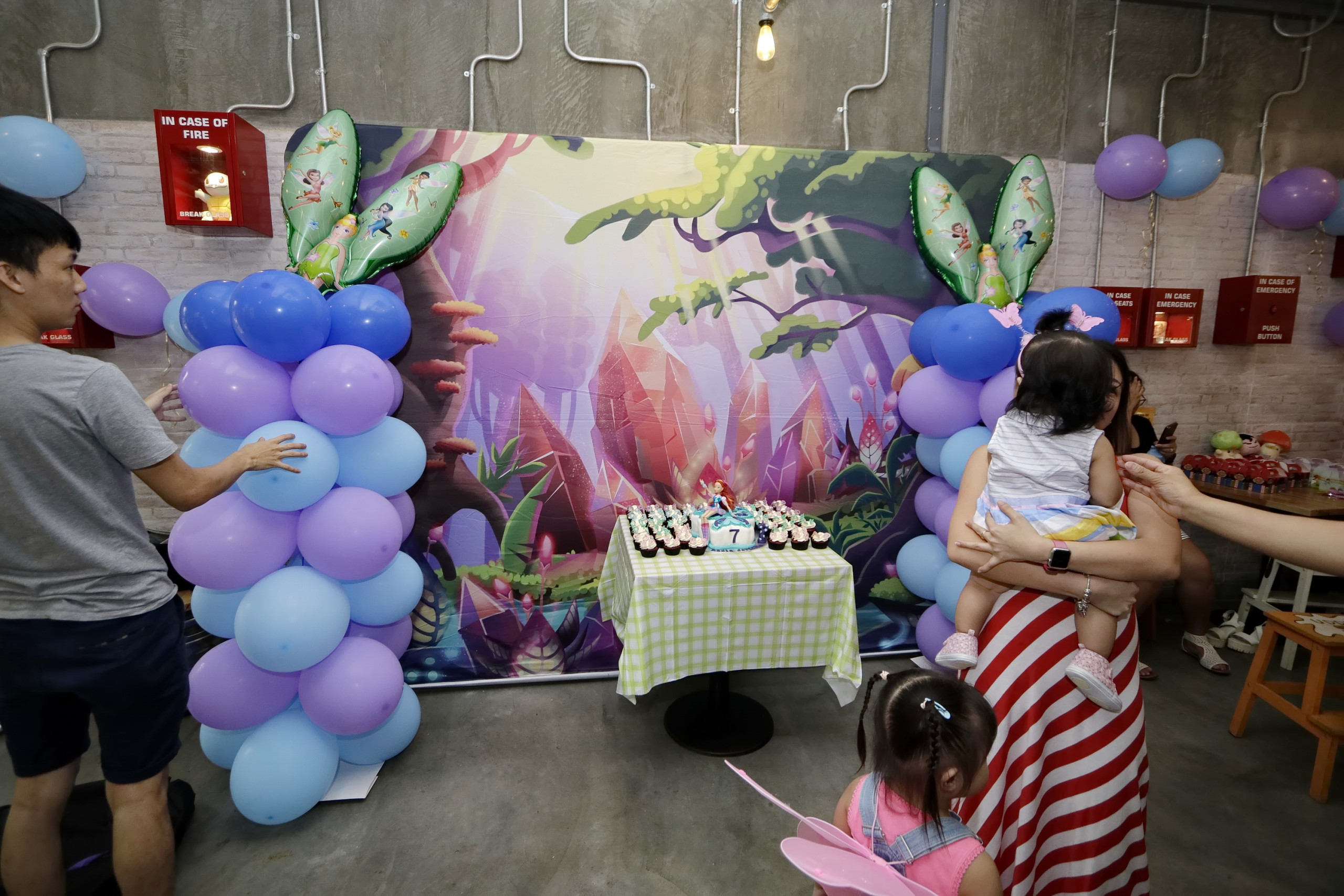 Aedia's big day was held at Udders creamery down at Bukit Timah! Surprised by friends and family, she dolled up as a fairy for her fairy themed birthday party! She wow-ed the audience with her fairy ensemble from her sparkly tutu dress to her very own pair of wings!
Check out our new backdrop! Thanks to the PartyMojo team, arriving 2 hours in advance to set up our new 2 x 3 NYLON setting paired perfectly well with purple and blue balloons!
Aedia's 2nd big surprise? Her fairy doll fondant cake and vanilla cream icing cupcake!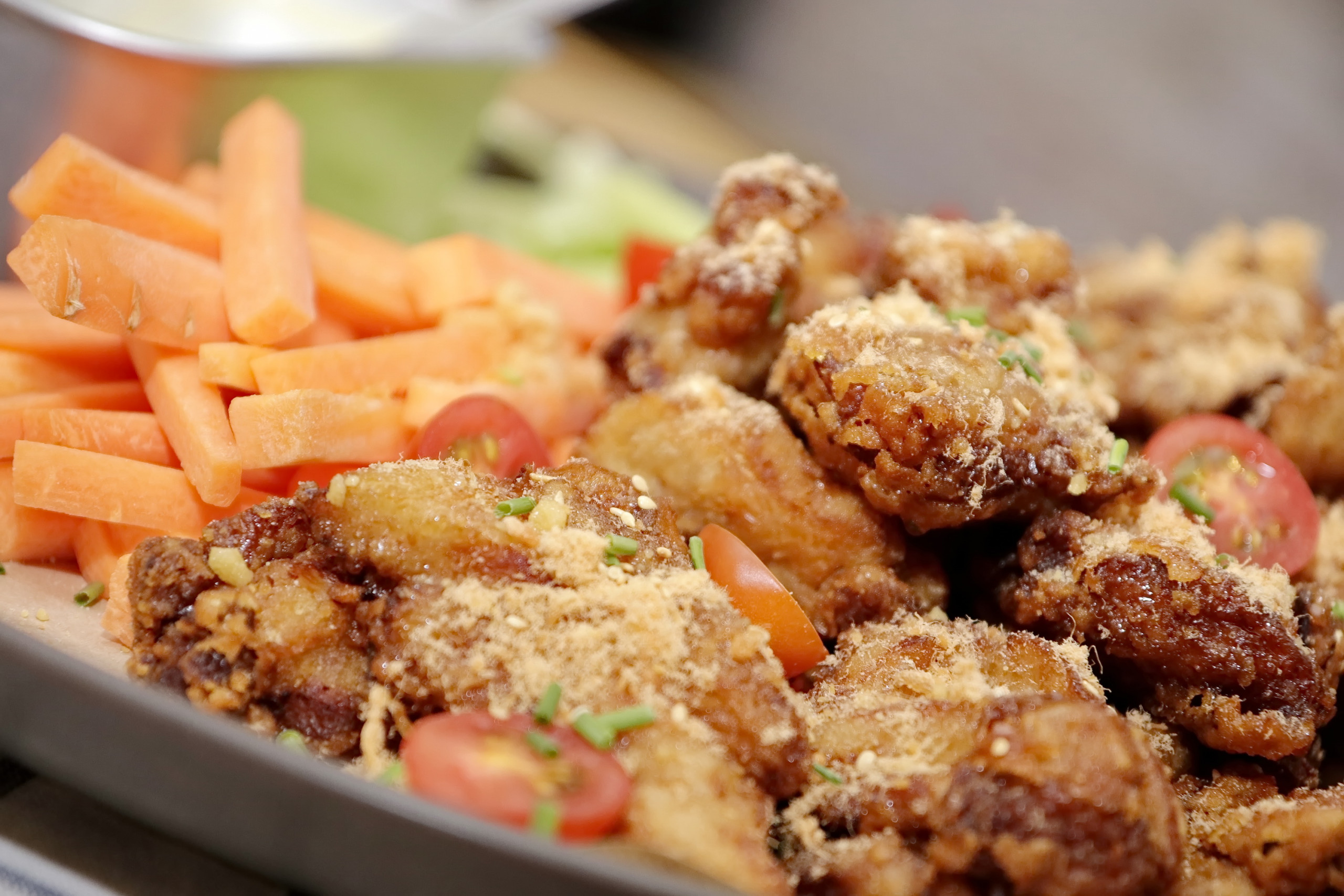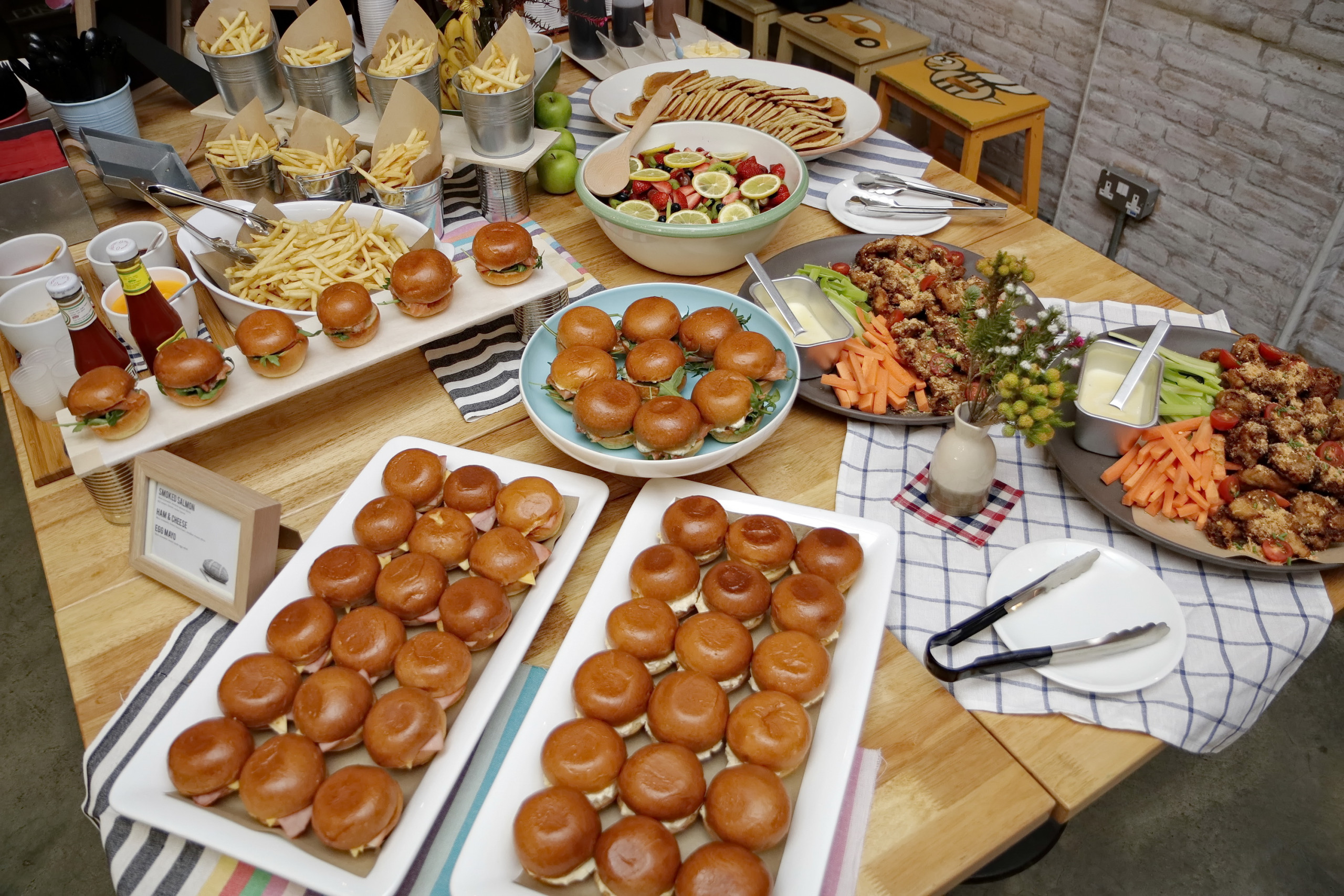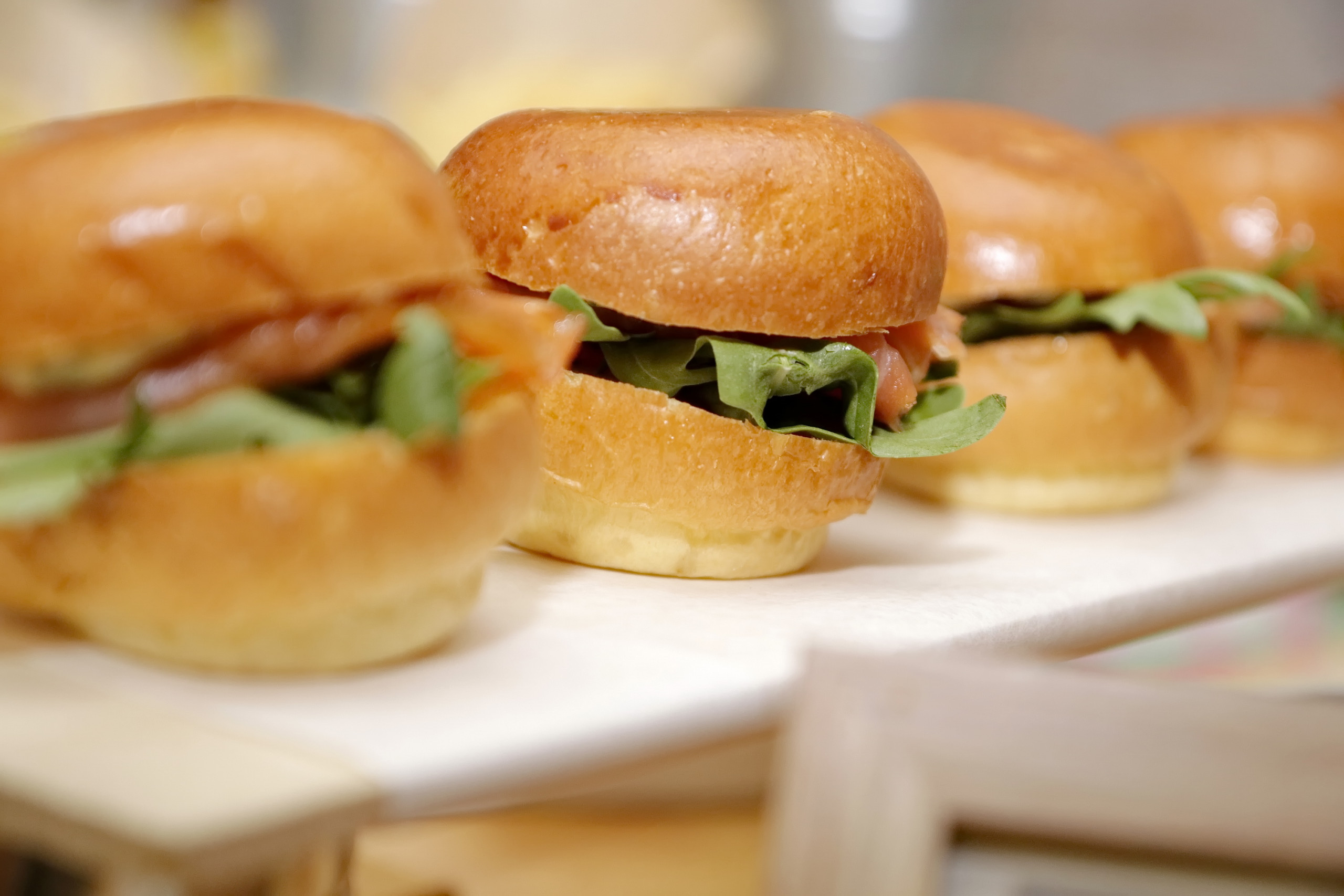 Now now, we see you're already salivating over what a feast Udders put up for Aedia's birthday guests.
A table spread with soft burger bun sliders, fried chicken with honey butter and thai glaze, tomato & feta salad, buckets and buckets of crunchy potato-ey fries! You can't dine with Udders without ice cream and that is why everyone gets one scoop of Udders unique flavours!
You should've seen the queue up for the food. Yum!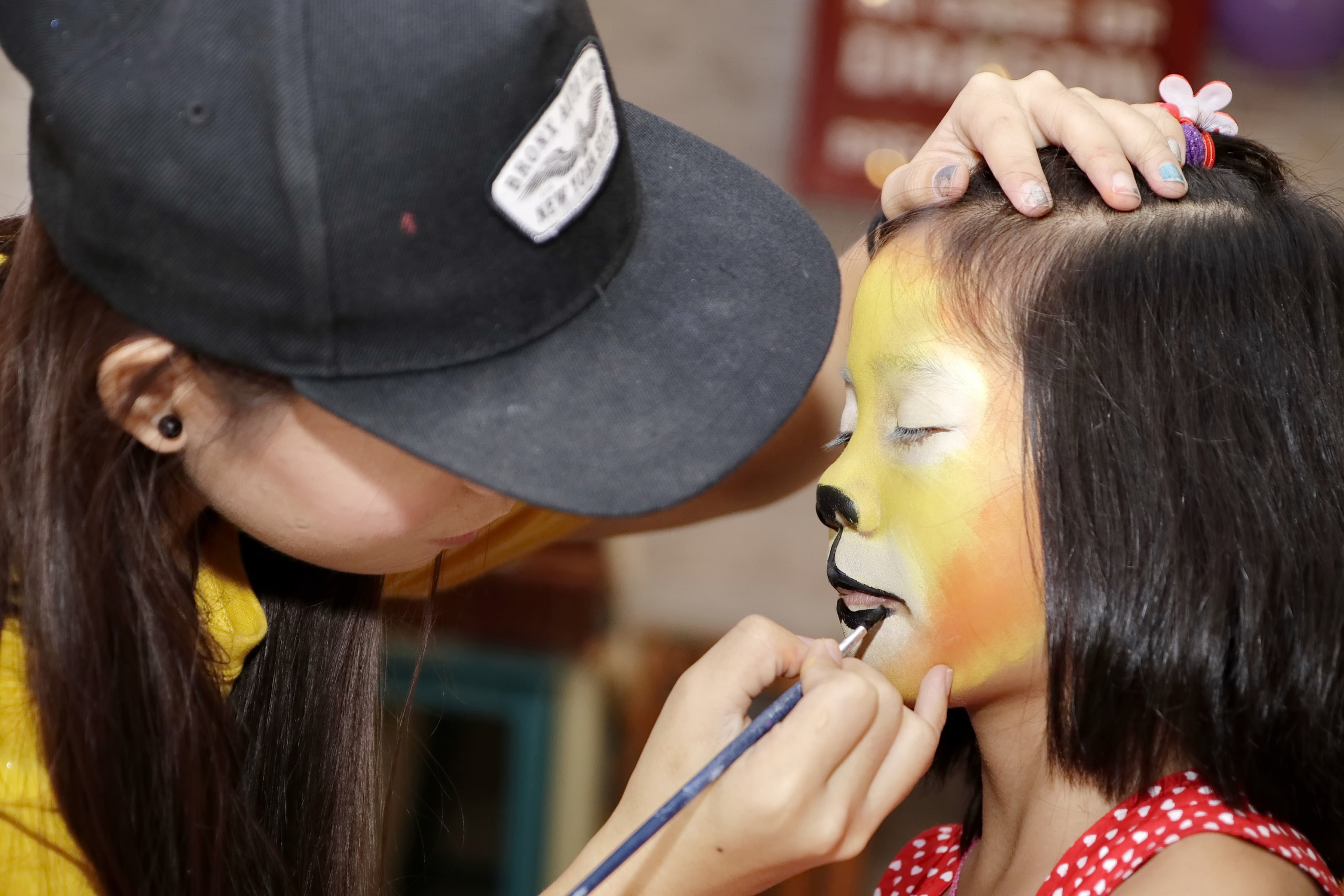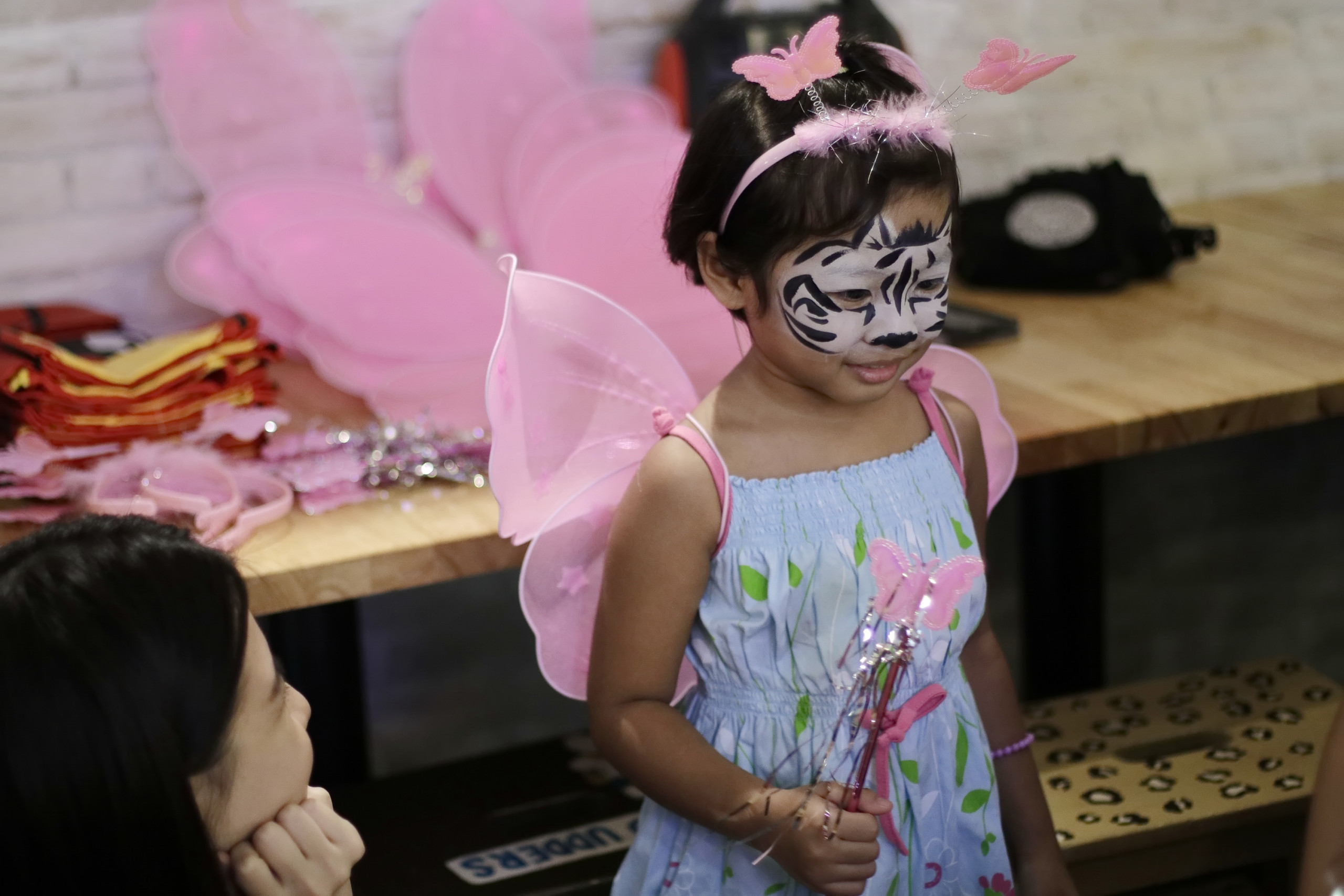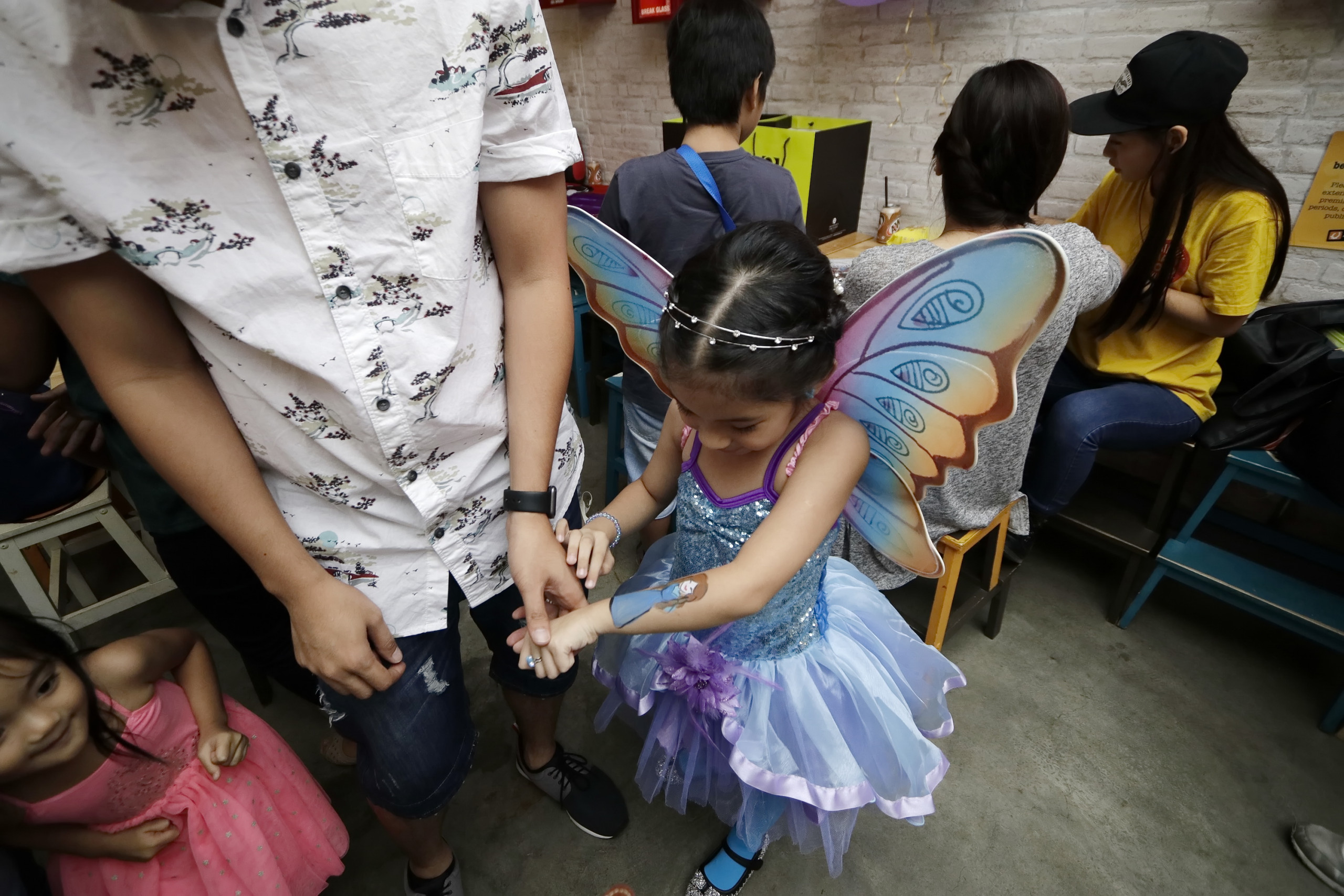 PartyMojo's exclusive only face painters got their best brushes ready for a fun filled day with Aedia and friends.
Friends and family lined up to get their faces painted with pretty prints from zebras, tigers, butterflies, fairy wings, my little pony and more! The birthday girl stood out with a princess painting on her arm! Check it out!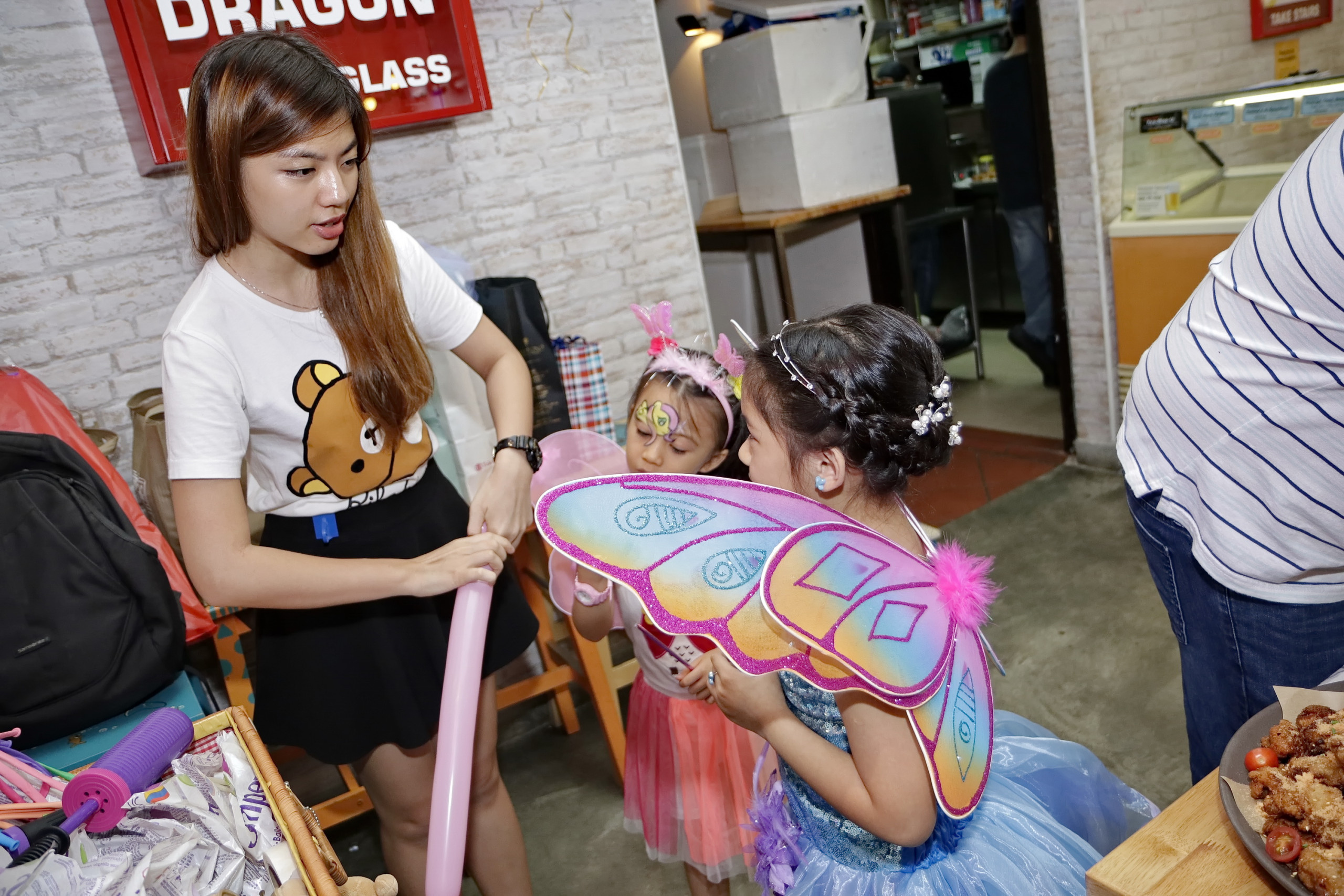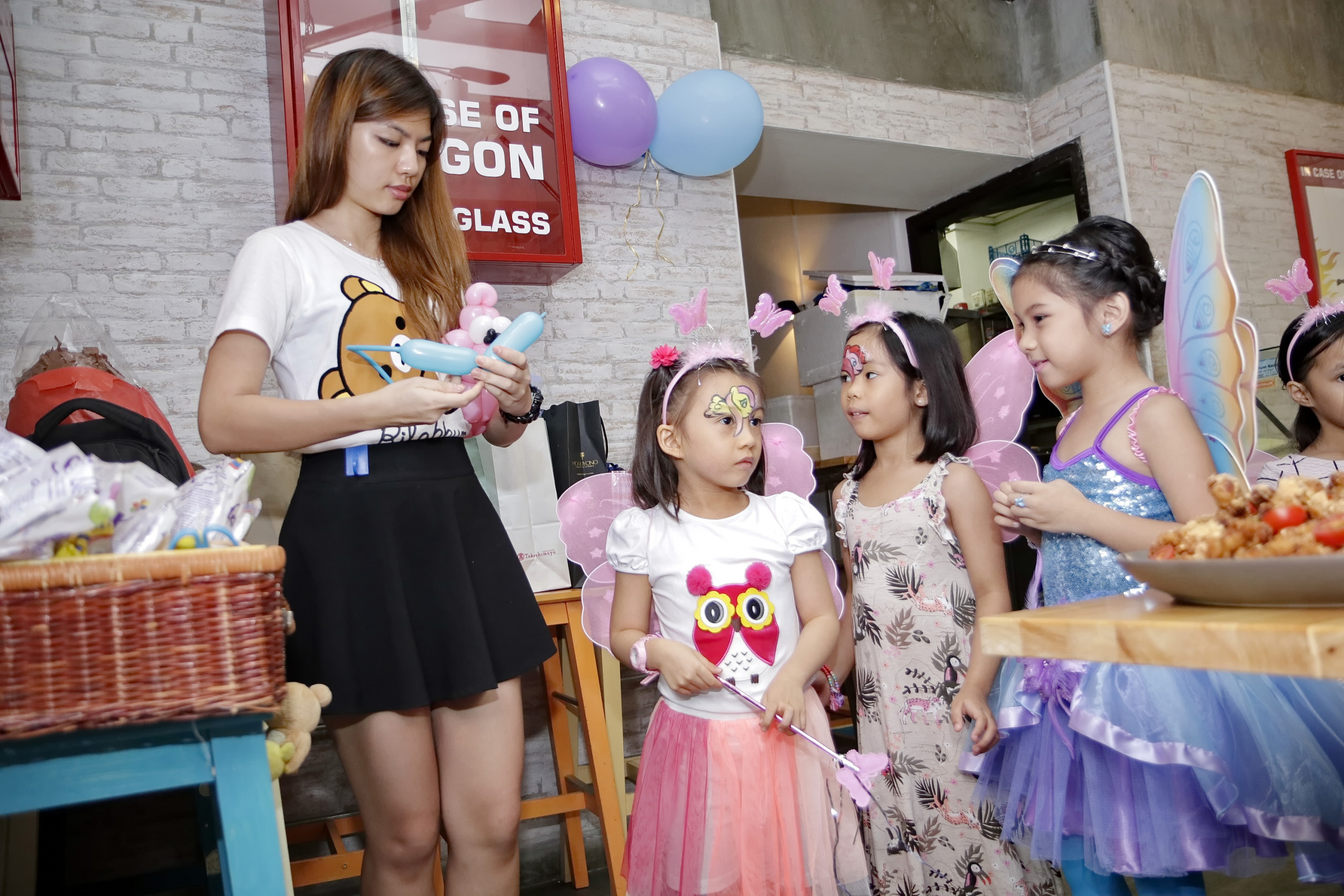 We want more balloons! PartyMojo's professional balloonist got children all around the birthday floor enticed with her balloon sculptures!
Want a crown fit for a fairy? You got it! Anything from a flower or even a toy gun for the little boys!
It's always amazes us as to what creations our balloonist can do with just a balloon.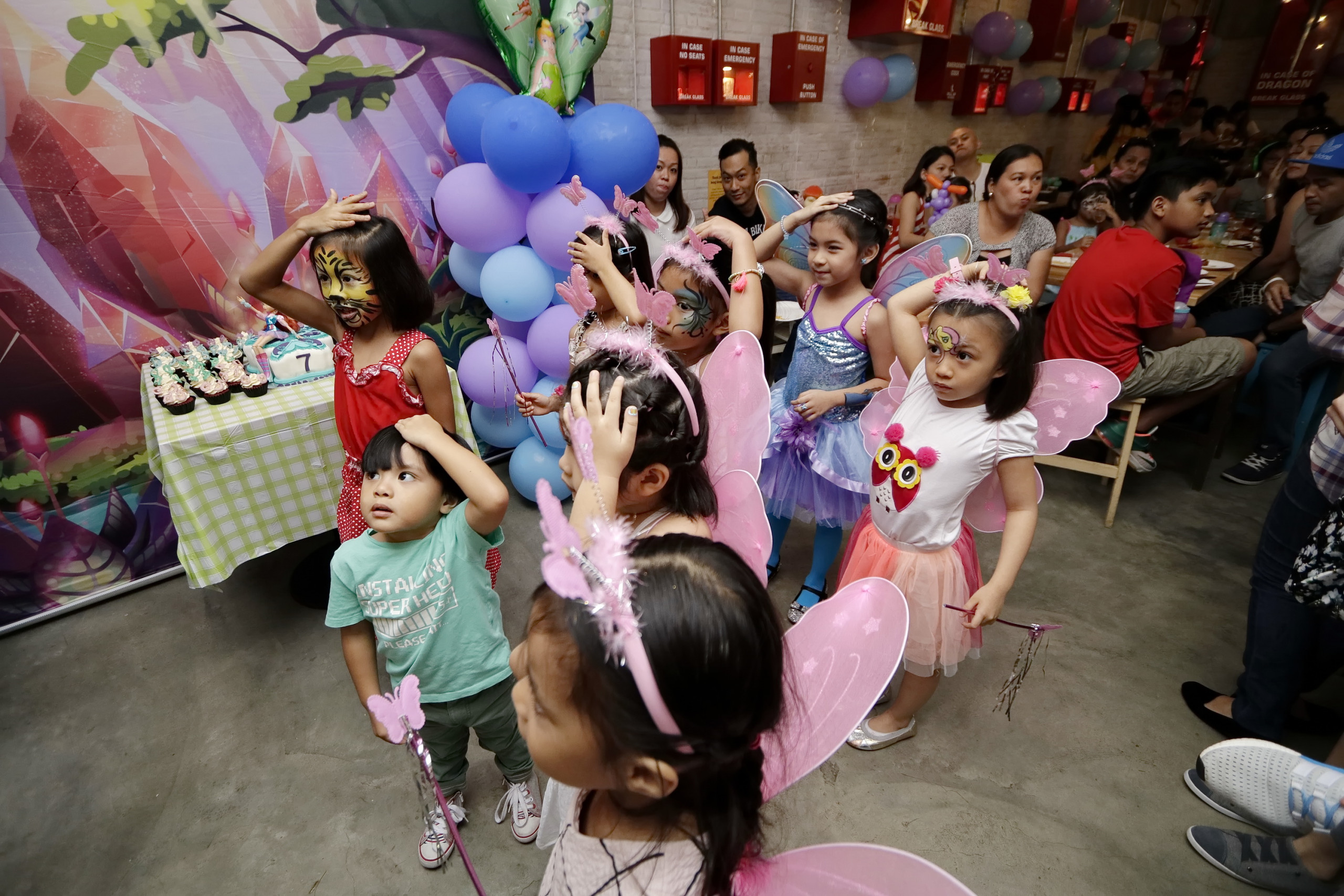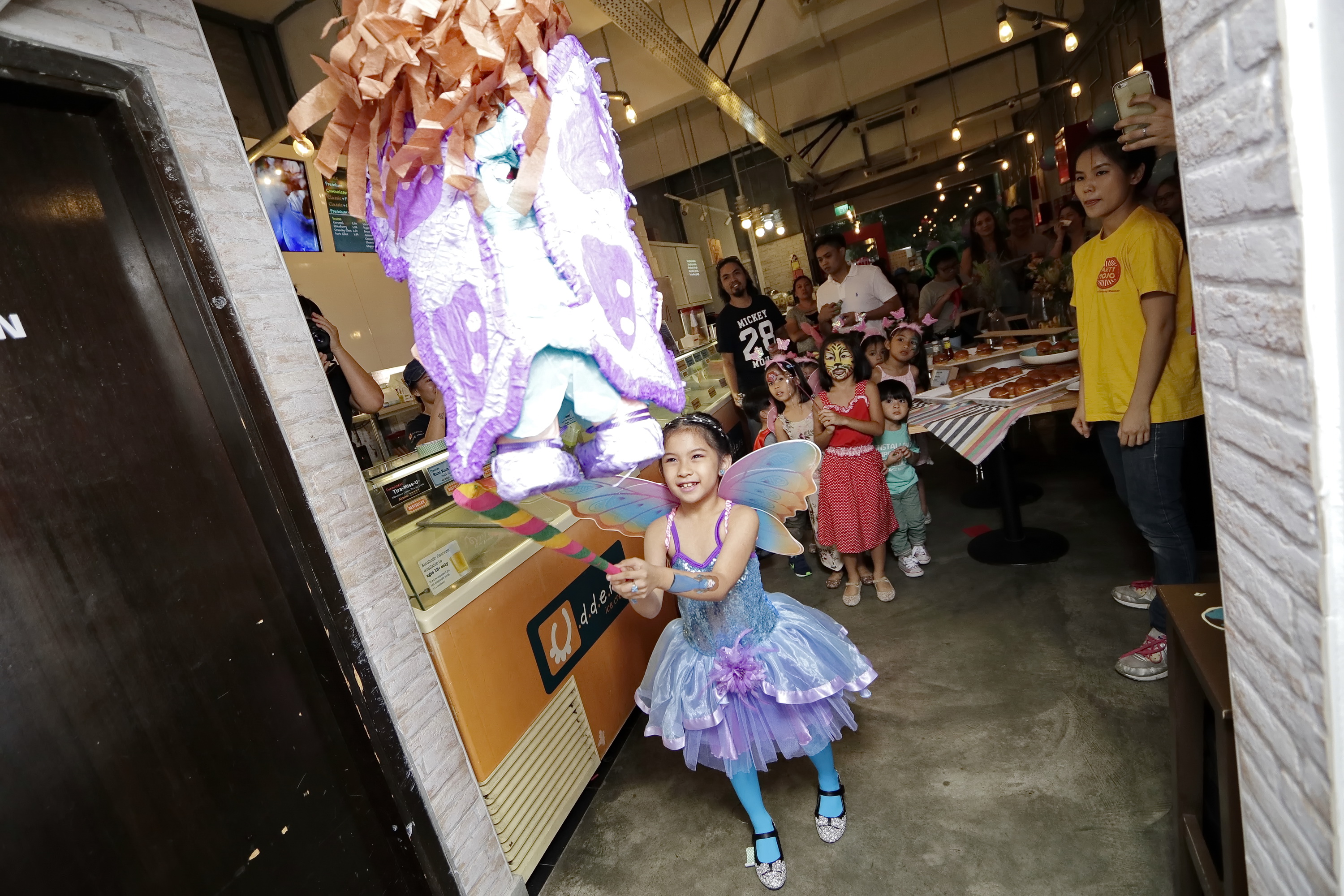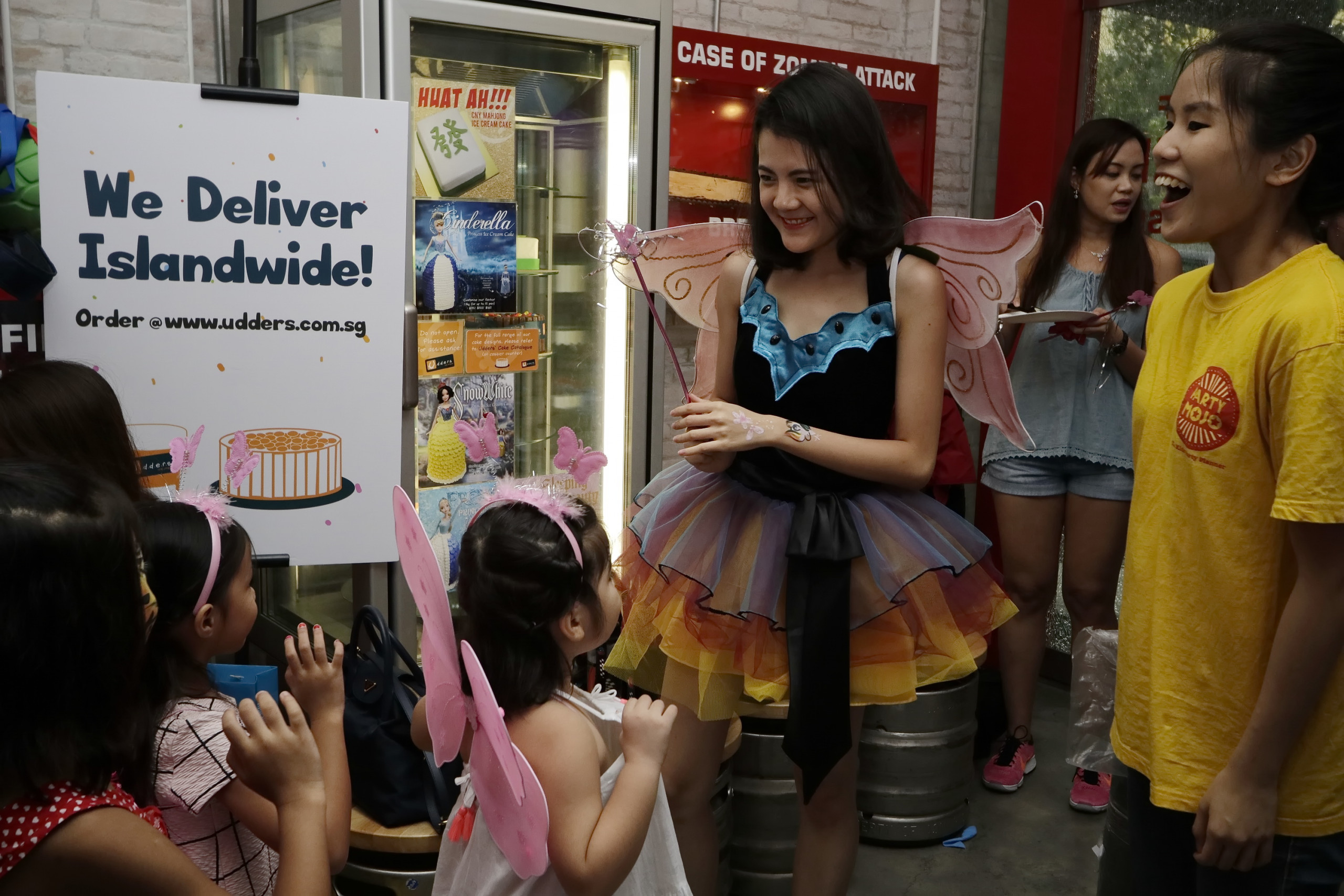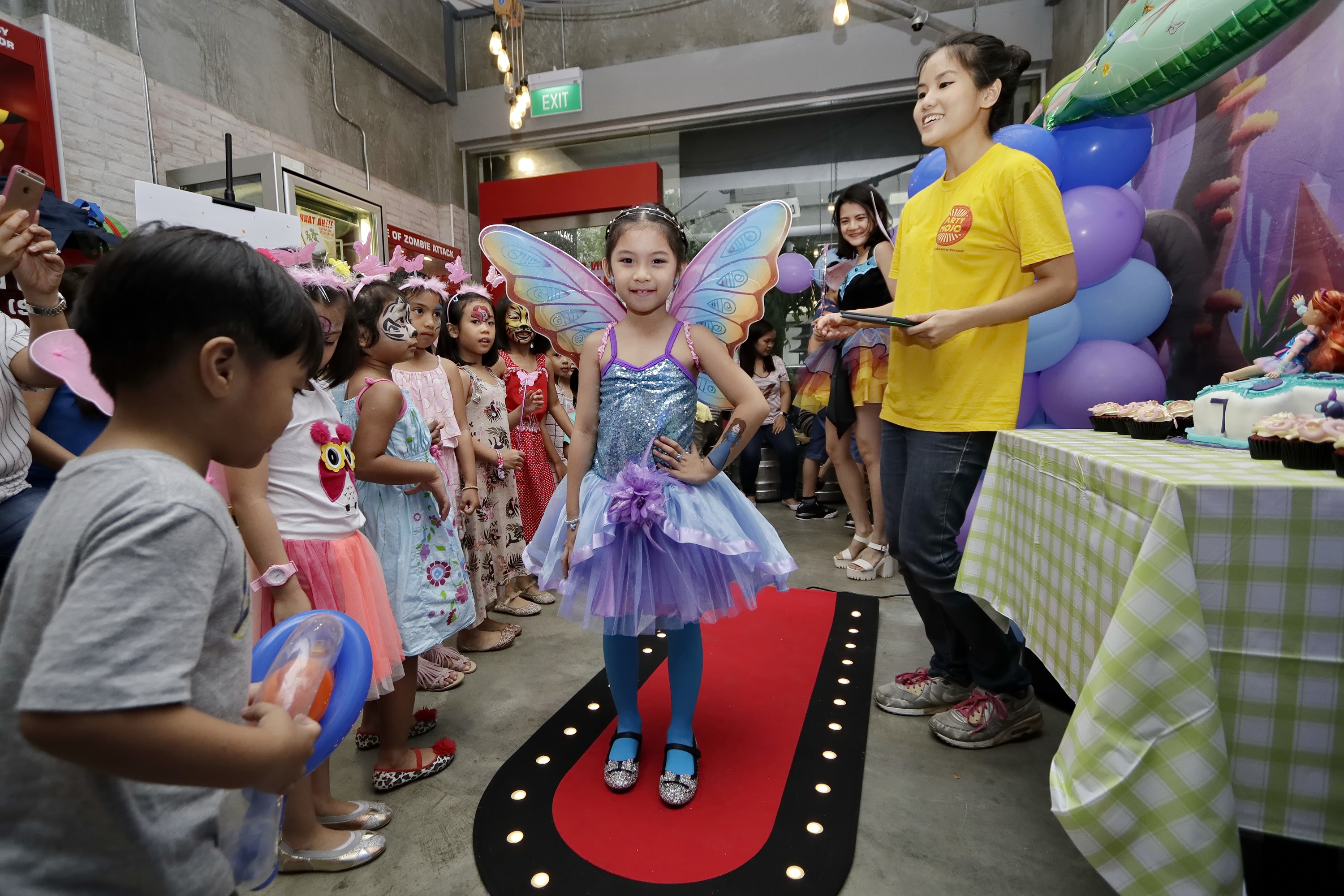 This is where the party just got started. PartyMojo's mother of all fairies mascot made a surprise guest appearance for Aedia and her friends! Dressed up in a rainbow tutu, tall and magical. The kids were definitely sparkly eyed when they saw her.
All kids participated in the runaway to show off their costumes and runway walk. We were all impressed by how adorable they were.
Everyone loves a pinata! They bring great fun for all and even better, pinatas are filled with chocolates and candy! All kids had a go at it with safety precautions from our PartyMojo team player. To fit the fairy theme, Aedia's pinata was a large pink and purple fairy- surprise!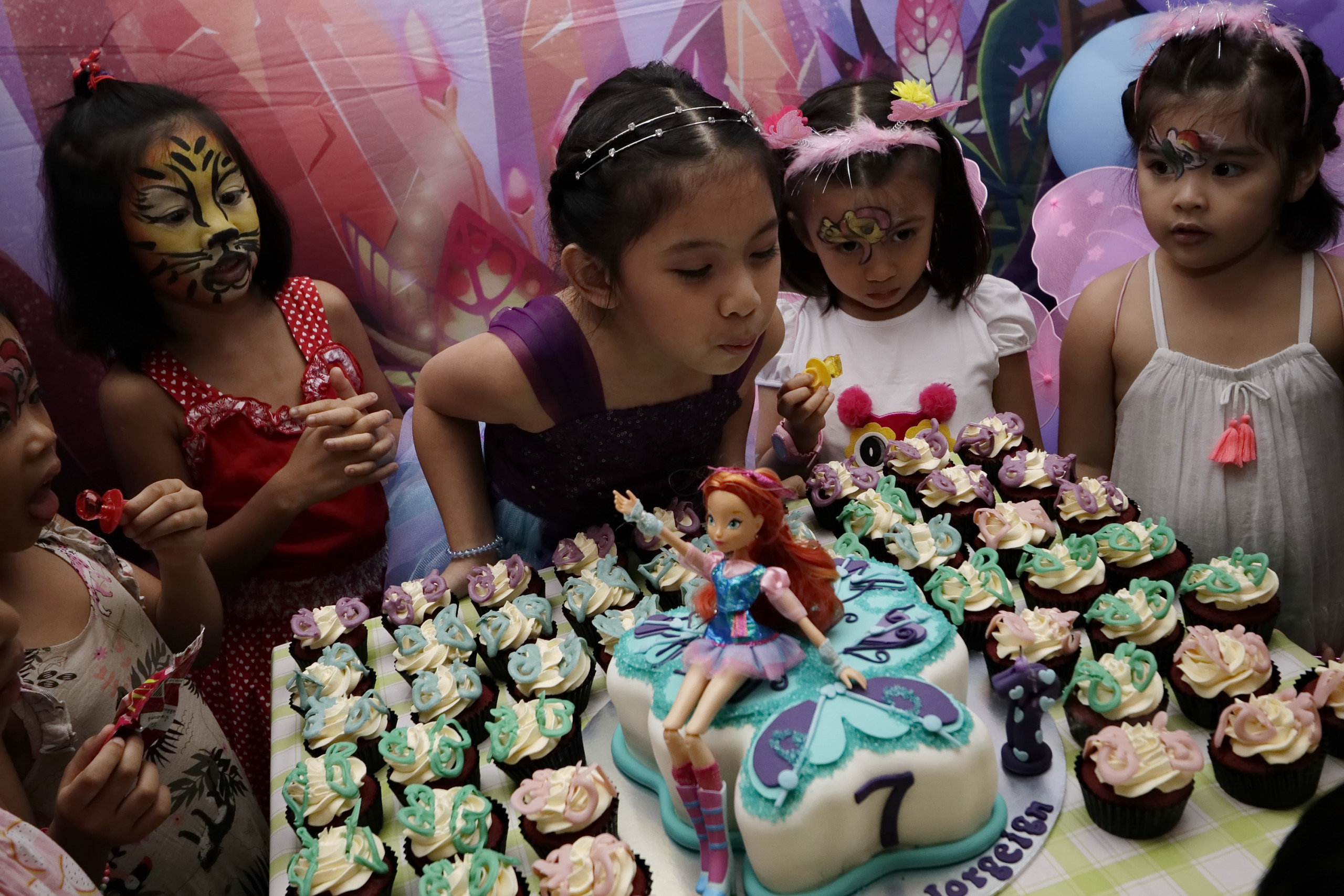 It was time for the main event. Aedia blows out the candles to commemorate her 7th birthday at Udders with family and friends all around to witness, a fairy filled event!
PartyMojo's creation on a butterfly base, fairy doll topped fondant birthday cake, surrounded with chocolate cupcake with vanilla cream icing and wings!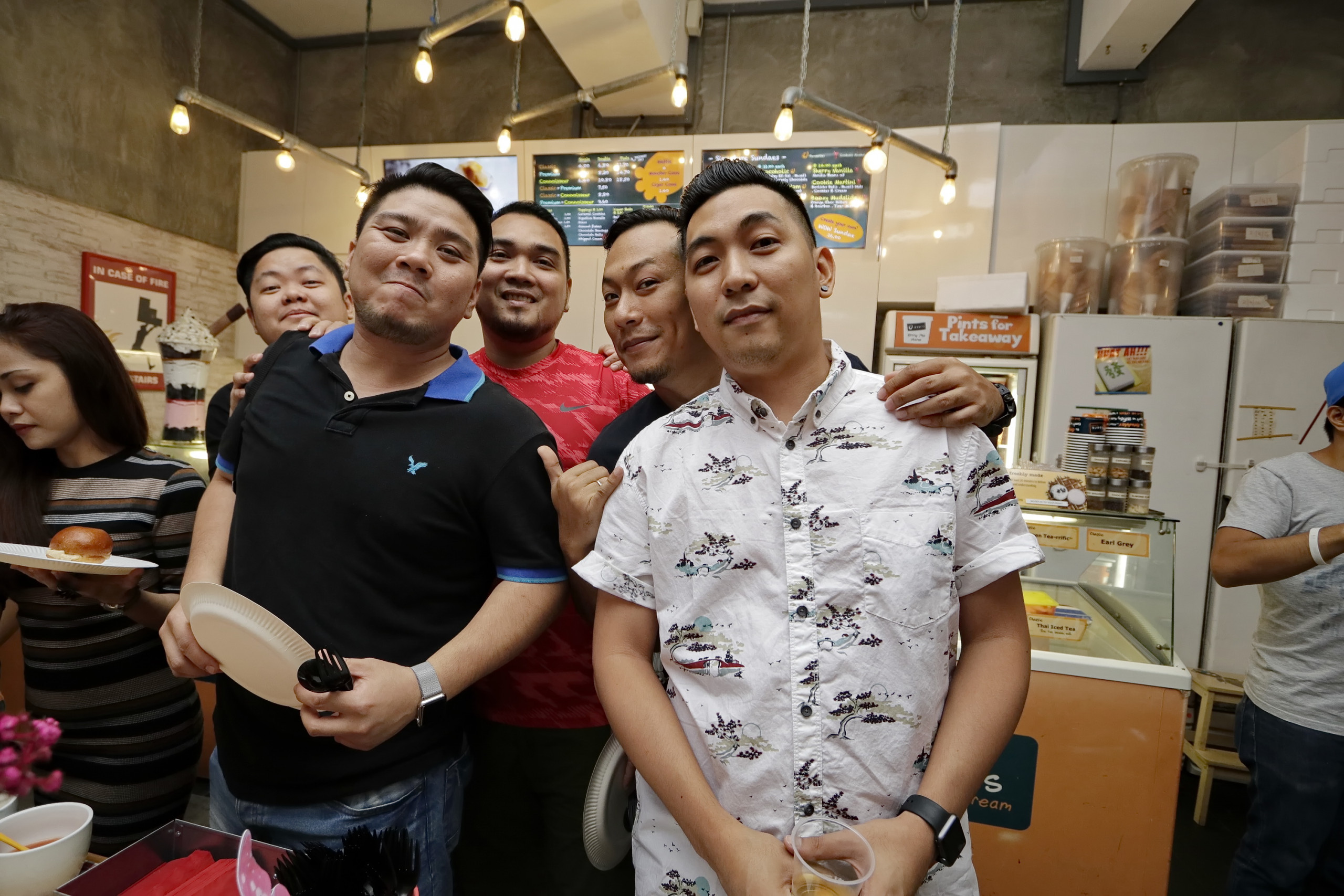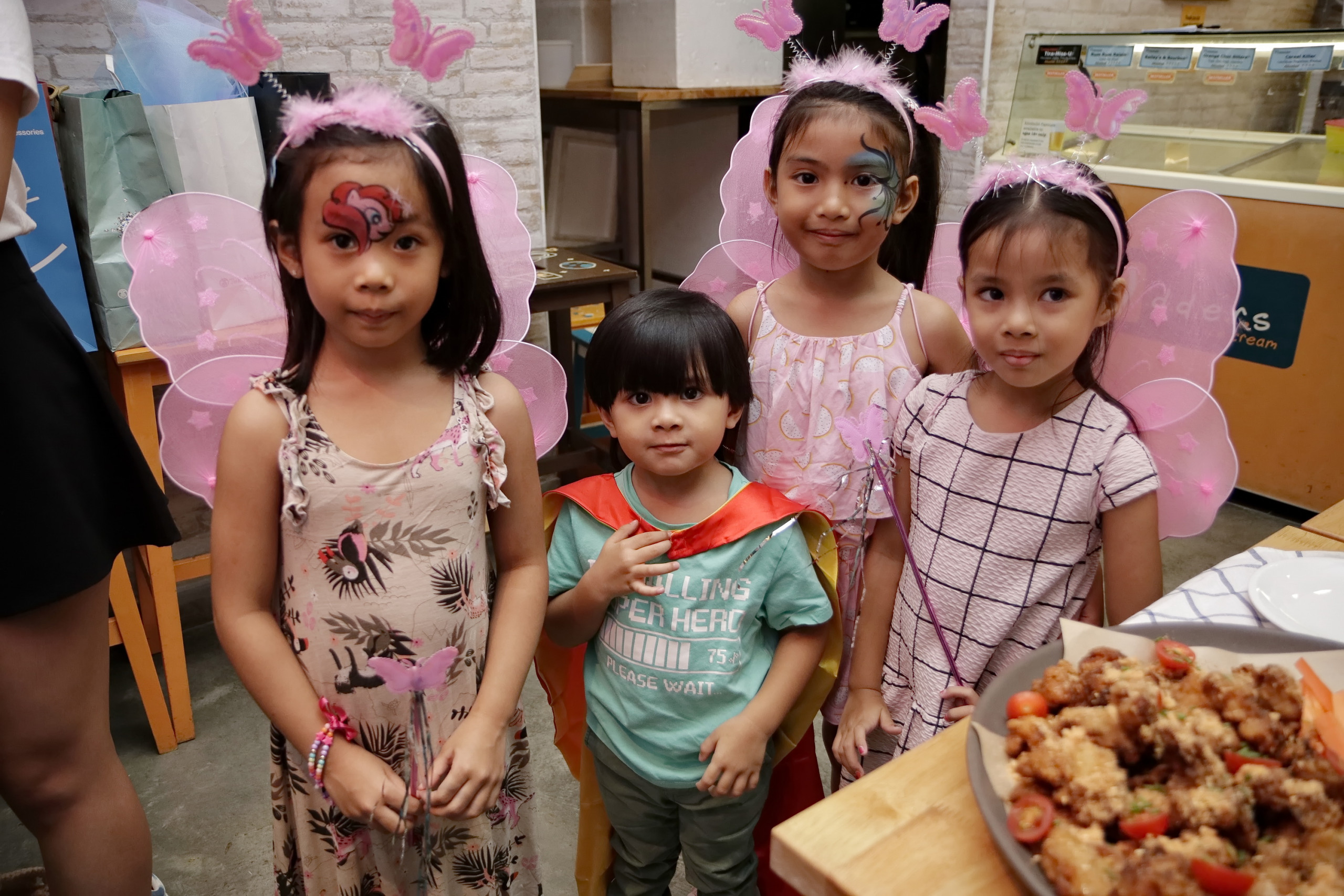 Aedia's family and friends all turned up for her whimsical fairy themed birthday party. A day filled with laughter, fun and games, good food and good company. Recipe for the best birthday party ever!
Need help organizing a party of your own? We have all the missing pieces you need for a rolling good time at your birthday party! Can't decide on a theme? Worry not! Take a look at our themed packages available for your party! Decorative balloons to wide buffet feast spread and a cake to top it all off! Want to take all this experience home? Hire our in house photographer for mini mementos home for all your guests. 
Enquire or book with our friendly staffs at PartyMojo today!