Boba tea, milk tea with pearl or bubble tea…whatever you call this beverage, it is immensely popular with people of all walks of life. Bubble tea originated from Taiwan in 1983, from a shop named Chun Shui Tang. Bubble tea has taken the world by storm, surely it must be because no one can resist the milky goodness of the tea and how well the tapioca pearls ('boba') go with the slight sweetness of the milk tea. However, bubble tea is not simply just a drink; some find that bubble tea has become an essential part of their daily lives. Would you consider making your next party bubble tea themed? These are some possibilities that you can include in your next party if you would like to theme it after bubble tea! 
Fancy a bubble tea flavoured cake? Or maybe a cake that looks like a giant cup of your favourite bubble tea? Share a slice of cake in your favourite bubble tea flavour with your party guests! Maybe a multi-tiered cake topped off with sweet, warm boba? The warm boba, when placed on top of a cool, iced cake, will melt the frosting and make your cake act as if it were a lava cake — oozing with the delicious frosting. The combination of the warm with the cool is reminiscent of freshly made ice cream waffles. Regardless of whether you are someone that prefers the insta-worthy appeal of a cake in the shape of a giant bubble tea cup, or if you are someone who prefers cake that tastes just like bubble tea, there is a bubble tea cake that will please everyone. Isn't that tea-rrific?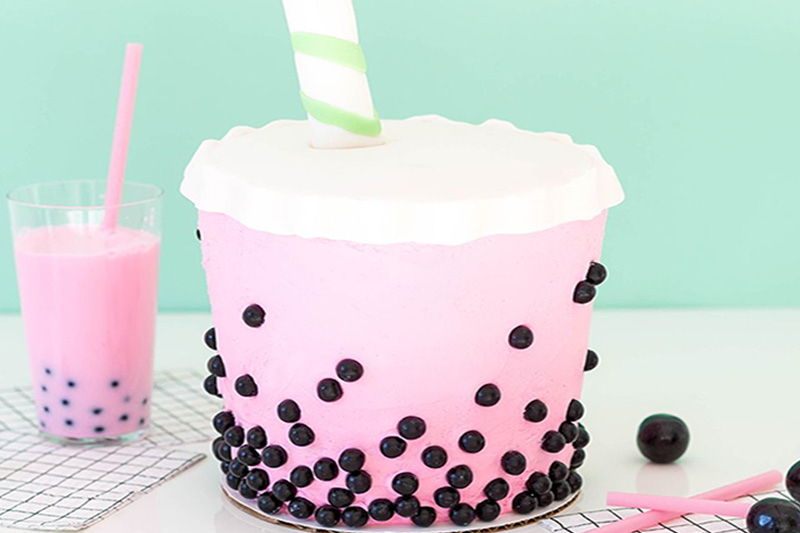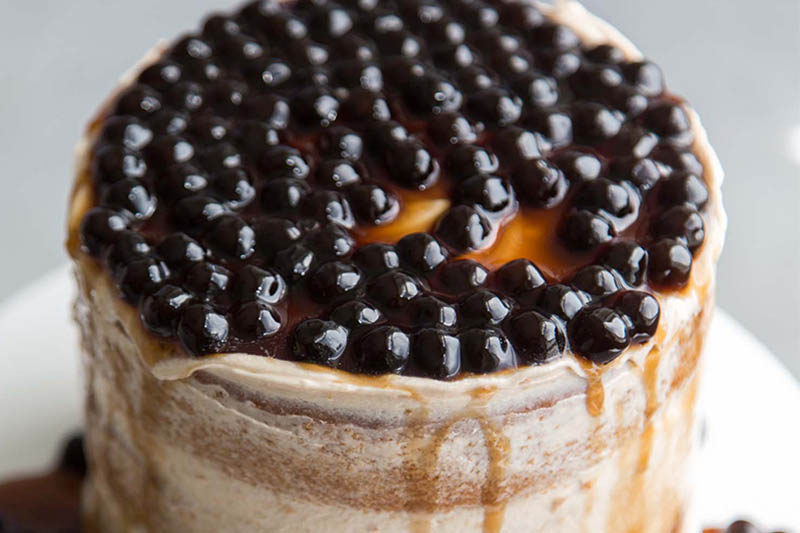 Bubble Tea Themed Decoration
Balloon Arch
The statement piece of every party has got to be the balloon arch that surrounds the most important aspect of the party, regardless of whether it is the dessert table, or the people celebrating their birthday. Hence, it only makes sense that the arch reflects the theme of your party the most obviously. Take your boba obsession even further by letting bubble tea be the inspiration behind your balloon arch! The black balloons, when interlaced among balloons of other colors, are reminiscent of boba. Of course, black balloons only represent the boba in your favourite drink; you can choose the other colours to match the colour your favourite drink, whether it is regular milk tea (cream), green tea (green) or taro milk tea (purple).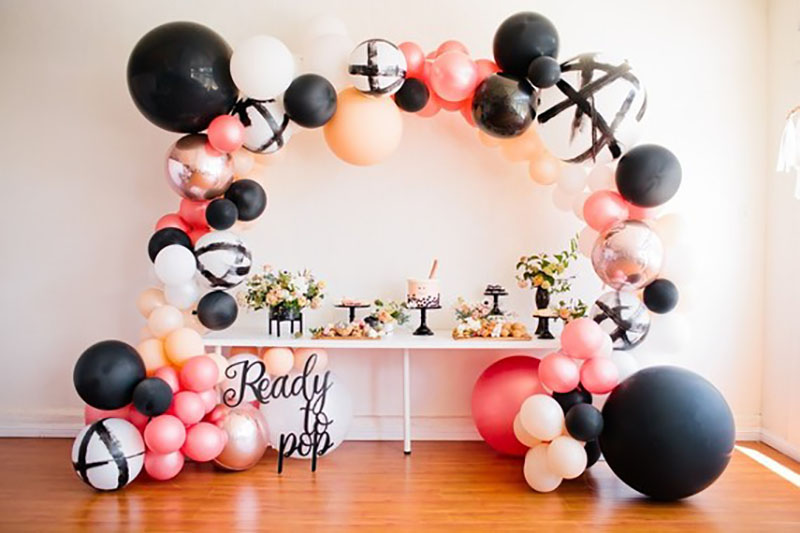 Furniture Decoration
Your furniture can also be decorated to remind your guests of your bubble tea obsession: drape clear plastic wrap off the sides of your table, and you can place a bunch of black balloons under the table to imitate a boba cup with only the toppings left on the inside. It is definitely a creative and playful twist on how you can decorate your furniture to look like cups of boba tea!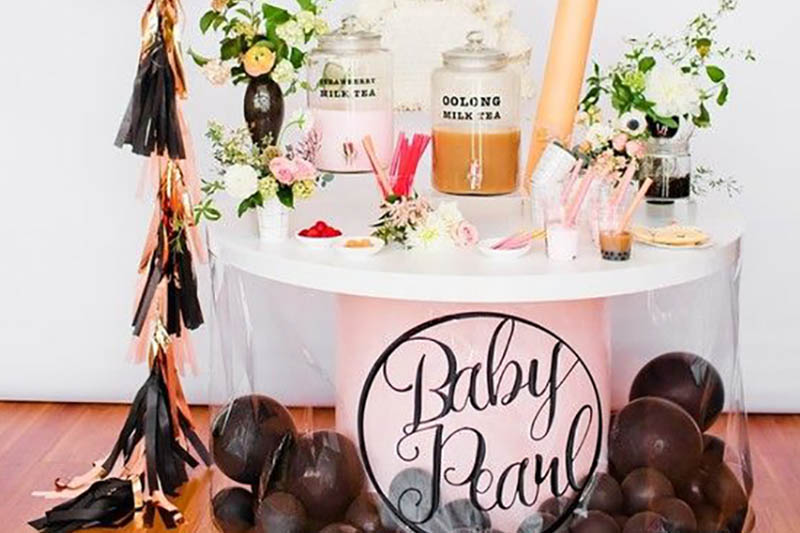 Pearl Milk Tea Photobooth
Make your guests' memories at your party memorable by setting up a bubble tea themed photo booth — dangle multiple of this bubble tea cutout from the top of your photobooth, or just simply paste black circular cardboard cutouts onto the backdrop.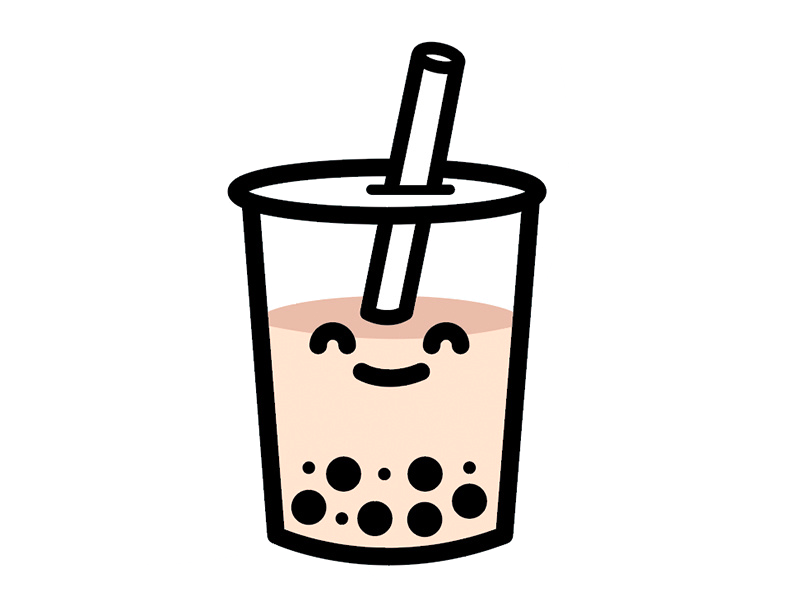 Or if you are too busy to bother with cutting the cutouts, you can let us help you design a digital frame for your photo booth. Every single photo that comes printed out from the photo booth will come bearing the digitally designed frame. Your guests are sure to form a long queue at the photo booth, documenting every single enjoyable moment they had at your party.
Bubble Tea Themed Desserts
Unique Dessert Table Ideas
Apart from the decorations, bubble tea can also inspire the colour scheme you adopt for your party; you can also give your party an extra touch of flair with a dessert table themed after your favourite tea. Move away from the typical desserts on a dessert table like cupcakes and macarons, and consider the possibility of serving up ice cream or pudding with boba. After all, nothing can top the marriage of toppings! Wow your guests by including a live station where you can serve up different types of bubble teas — let them choose how much tea and toppings, and have them leave your event with a unique and pleasant experience.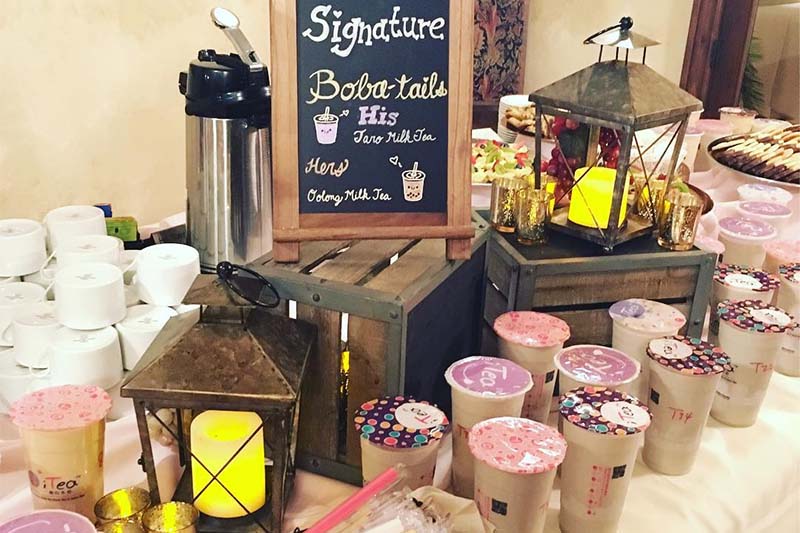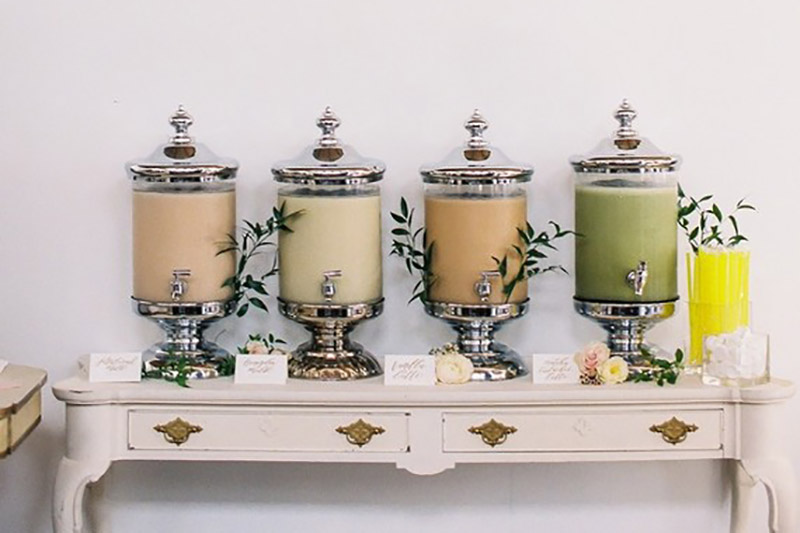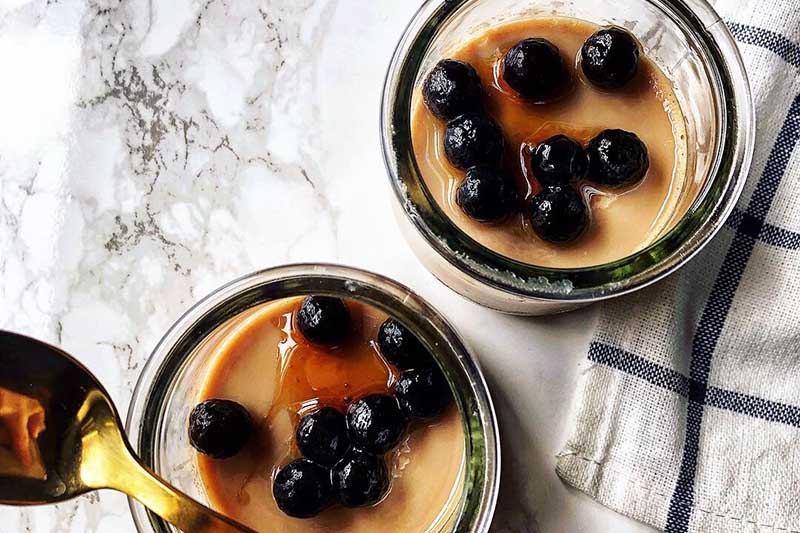 Traditional Dessert Table Ideas
Of course, if you are someone that is more traditional and prefers the more conventional desserts like cupcakes, cookies and macarons, it is also possible to make them milk tea themed. These desserts are somewhat more versatile as you are free to choose the tea flavour you want for the cake, as well as the toppings sitting above the cake itself. Some common flavours include earl grey, matcha, as well as Thai milk tea. You can add on the boba pearls onto the icing afterwards to add to the mouthfeel of the cupcakes. Freshly baked cookies topped with colourful icing in the shape of your favourite boba drink is definitely a cute sight at your birthday party!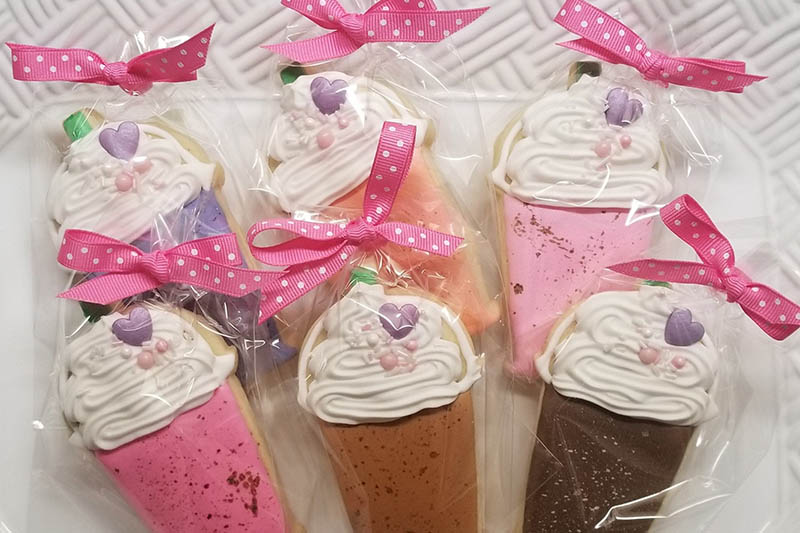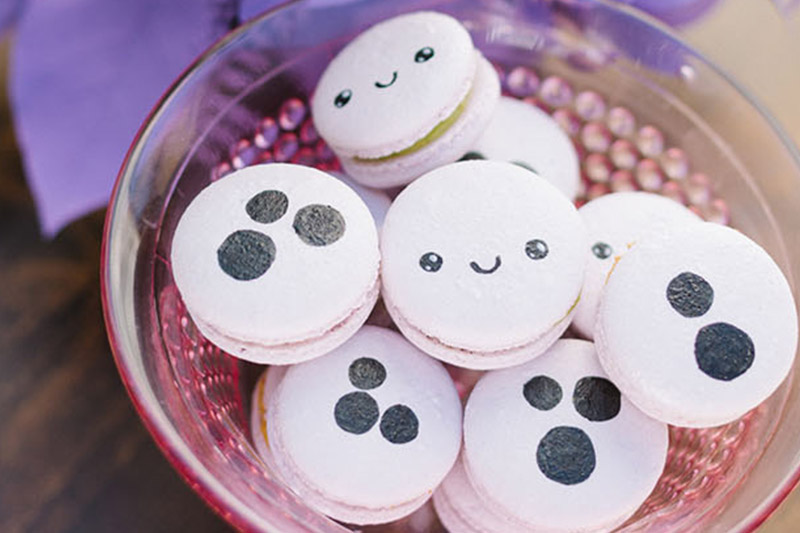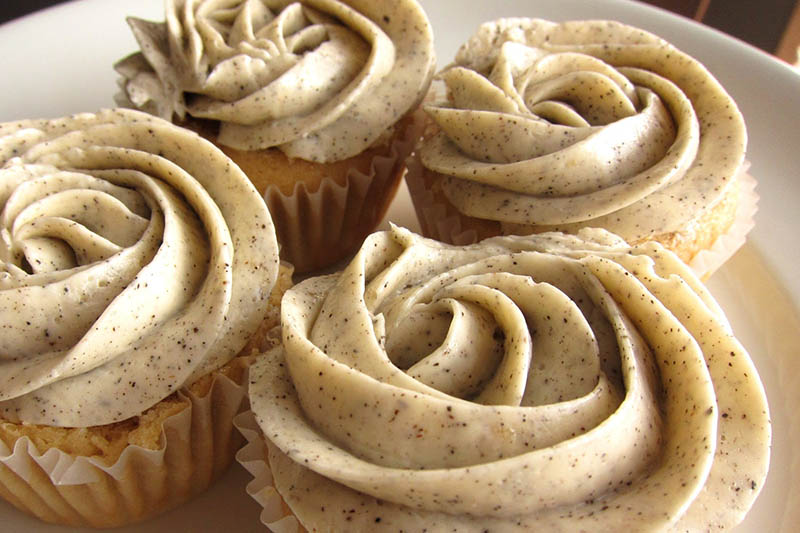 If you really want to take the boba themed party to a whole new level, you will be thrilled with this suggestion! By now, I am sure you've heard of cake or cookie decoration and cake pop making. Why not give those workshops a bubble tea spin? You can opt for cakes that are tea flavoured — like earl grey or green tea — and have them shaped like tiny cups of milk tea. The unusually shaped cake pops will be the hot topic among your guests! If you are interested in the more conventional food decoration workshops, we also offer cupcake and cookie decoration workshops for your party. Regardless of whether your guests are young or old, they are bound to enjoy the workshops — just like how people are sure to enjoy bubble tea regardless of their age. Maybe your parties in the future can feature a workshop in which people can make their own bubble tea as well!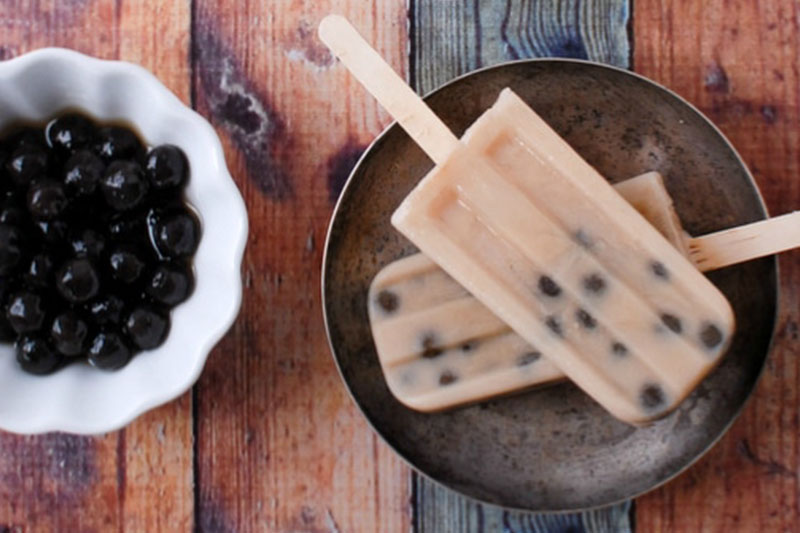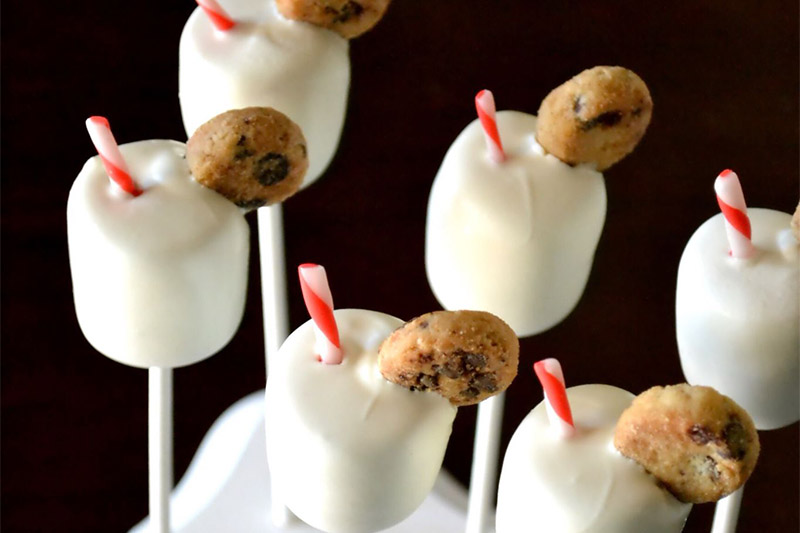 While our boba obsession may have made it difficult to resist sipping on one all the time, making your party milk tea themed is a quick way for you to make your party a lot more appealing to your party guests. After all, who can resist a delicious cup of bubble tea?