The last post got us all jealous but yet happy for Fann Wong's baby, Zed. In today's post, we will also sharing with you guys another celebrity (or rather, famous blogger)'s absolutely adorable son, who is none other than XiaXue's Dash. Popular young social media star, born to famous blogger Xia Xue (Singaporean) and Texas American father Mike, has drawn much public attention since his birth due to his cute ABC (American born Chinese) look and lovable baby antics. Thanks to the sharing of Dash's first baby words and baby steps videography on Xiaxue's social media platforms, the young star shot to popularity shortly after his birth. Today, PartyMojo will explore the indulging birthday celebration and enticing presents Dash receives as a popular social media star.
Start of a fabulous Superhero Birthday Party
Power blogger, Xiaxue, organised a superheroes versus supervillains themed birthday bash earlier this year for young toddler Dash. We can see Xia xue dressed up as She-ra and the birthday boy dressed up as Dash (literally) from The Incredibles! The party layout and props present indicate how lucky young dash is, just look at the Incredibles-themed photo booth, customised birthday t-shirts for guests and custom-made Incredibles suit for the birthday boy.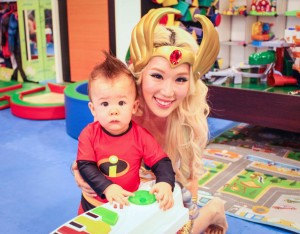 width="300″ height="234″ />
Right from the birth of our young handsome dashing Dash, his toddler shoes have been kindly sponsored by pediped! Just look at the range of comfy looking toddler shoes the young boy is blessed with… The polka dot romper paired with martin chocolate brown sandals were the chosen outfit for the young fashionista's chosen outfit to a friend (Joen)'s birthday party.
PartyMojo was inspired by the amazing Dash"s superheroes versus supervillains themed birthday party. Here are some suggestions by PartyMojo that you can use to create a superhero themed birthday party for your own kids.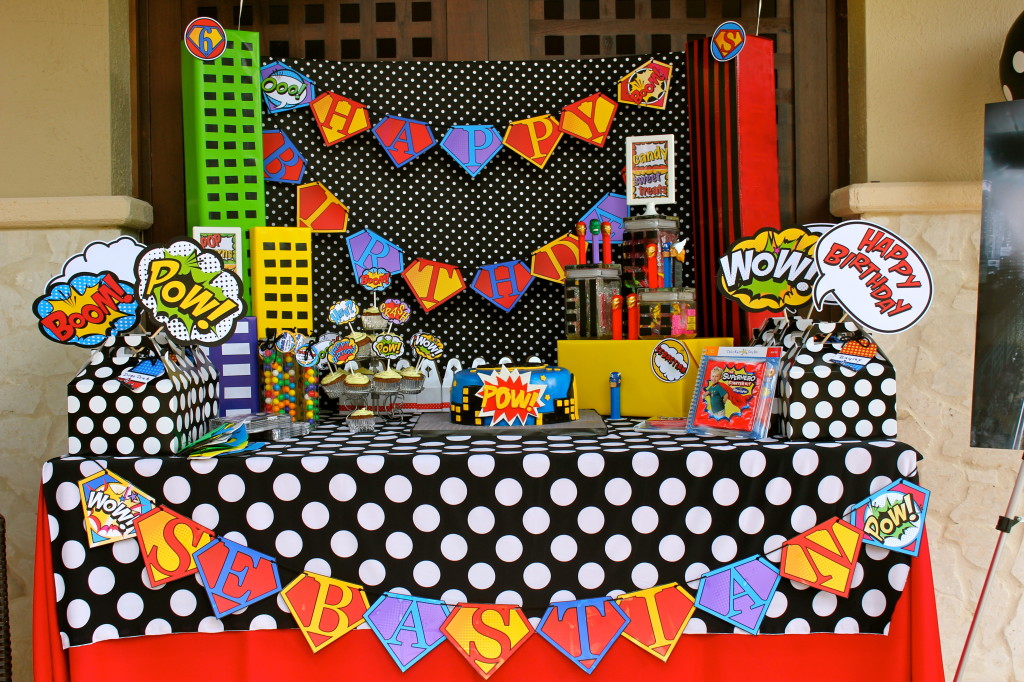 With these easy superheroes printable, you can give superhero power to anything ordinary things and turn them into superhero items.
Disclaimer: All the above photos and information were kindly obtained from
http://xiaxue.blogspot.sg/2014/01/a-merry-merries-baby.html
http://xiaxue.blogspot.sg/